The Super Soco TC ia a 100% electric motorcycle with an equivalent of a traditional 50 cc engine. It looks like a fast of a motorbike but this model is limited at 45 km/h. The TC has a 17-inch high-performance Bosch motor with torque up to 120NM for quick acceleration to reach an uprated top speed of 45MPH, integrated with a disc brake system.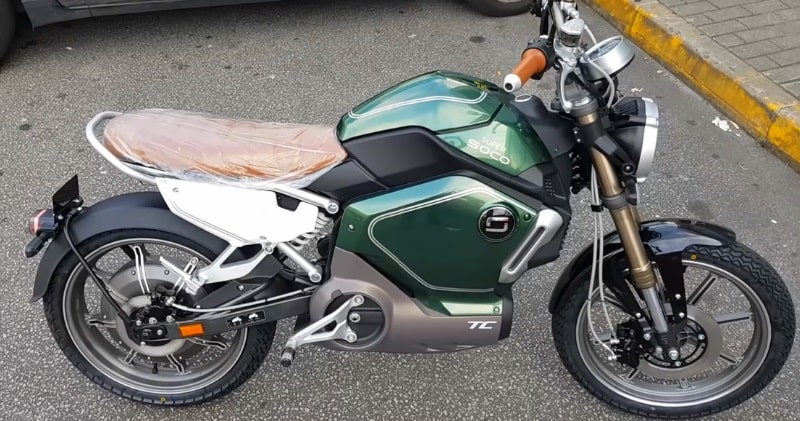 source: supersoco / image: Miguel Campos
The scooter can be equipped with 1 or 2 removable batteries that can be charged independently from the scooter. The range of one battery is 80km for a maximum total range of 160km.There are 3 driving modes Eco, Normal & Sport.
The Super Soco is keyless and features additional movement sensors and an anti-snatch alarm for added security.The Hydraulic upside-down front shocks and an adjustable centre rear shock are designed to improve rider comfort and handling.
Advertisement
White LED optics power the Soco day time running light, headlight and low beam. The rear LED tail light has 270 degrees visibility improving rider visibility and safety.It only weighs about 78 kg (battery included), so at low speed you can handle the bike quit well and you can even pick it up when necessary.