This Star Wars themed 1977 model custom Dodge Van, which is perfectly customized and painted with a great creativity. Nicknamed as the "Deathstar", this incredibly cool tandem can drives on 6 wheels.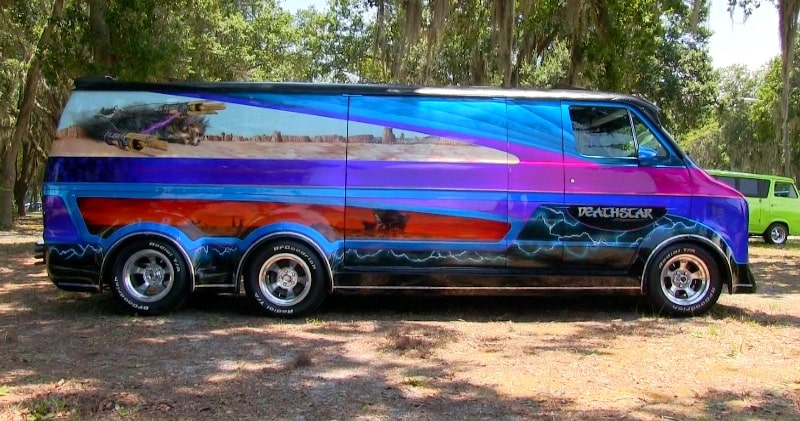 source/image: jjlightning
It is truly one of a kind with its professionally done, glamorous paintjob. Tom Chronister Tells all about his 1977 Custom Dodge Van Deathstar.Incredible 6 wheel tandem van all about the Star Wars Movies.YES THEY USE IT. THEY DROVE IT HERE FROM CALIFORNIA!via: jjlightning
It runs a 4 barrel 350 V8, Turbo 350 automatic transmission.The exterior includes: original chrome Cragar wheels, functioning side pipes, ground effects, custom graphics, Choo Choo mural, porthole windows, and more!
Advertisement
The custom interior has been a labor of love with brand new carpet. rear ladder. roof rack. custom mirror covers. and so much more.Custom interior lights. sunroof. venturi vent.