This is a stunning 300-square-foot jungle tiny home on wheels with a screened-in porch/lanai that provides an additional 300 square feet of covered living space.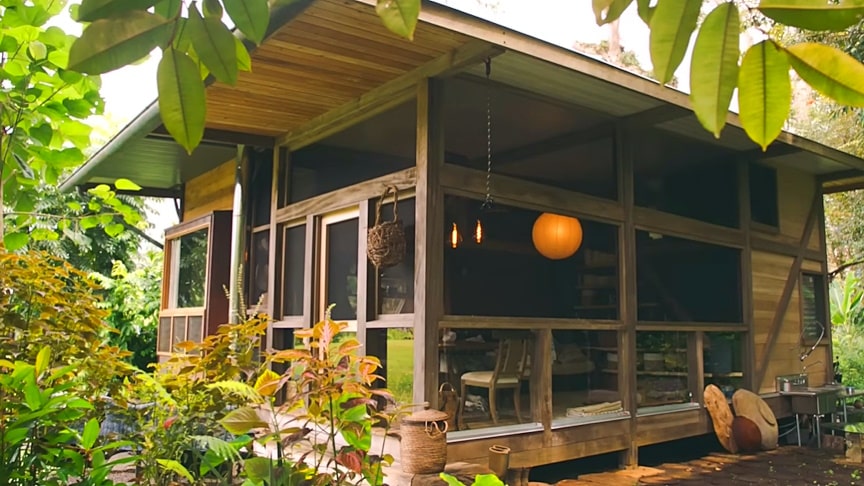 source.image: Exploring Alternatives
It's located in Kaua'i, Hawai'i, and was built by Jack for his family of 4 (soon to be 5!). He is an incredible natural builder with over 22 years of experience and the majority of the materials he uses are reclaimed, sustainable, and invasive species like albizia trees.
Not only do we get a tour of this jungle home, but we also get a peek at some of Jack's previous builds, including a skoolie conversion, the wave tiny house, and his latest project which is a tiny house on wheels that he will be donating to a family in Lahaina who was affected by the Maui wildfire.
Advertisement
A special thank you to the videographers and photographers who shared their footage with us so that we could make this video!