An Austin couple wanted to add on to their two-bedroom bungalow, but they didn't want to move out and they didn't want to use backyard space, so architect Nicole Blair decided to attach an ADU (accessory dwelling unit) to their roof.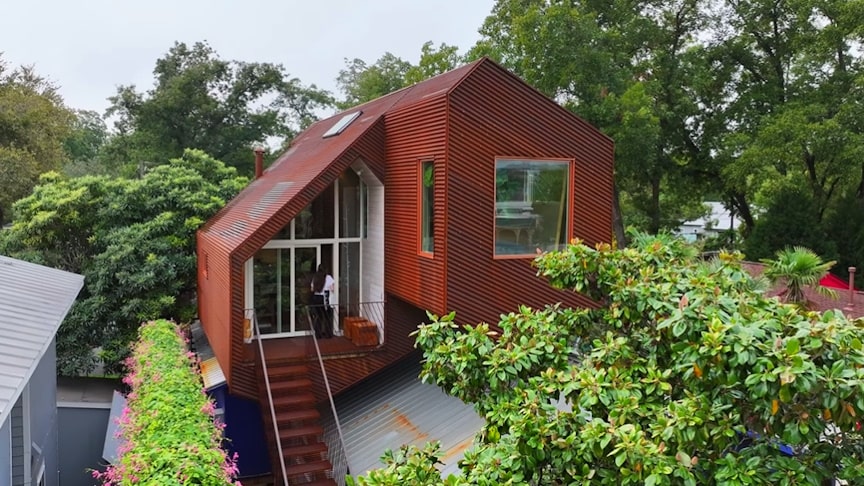 source.image: Kirsten Dirksen
The steel structure was prefabbed off-site, and in less than 24 hours, it was placed on top of four steel columns (3 of which pierce the original house).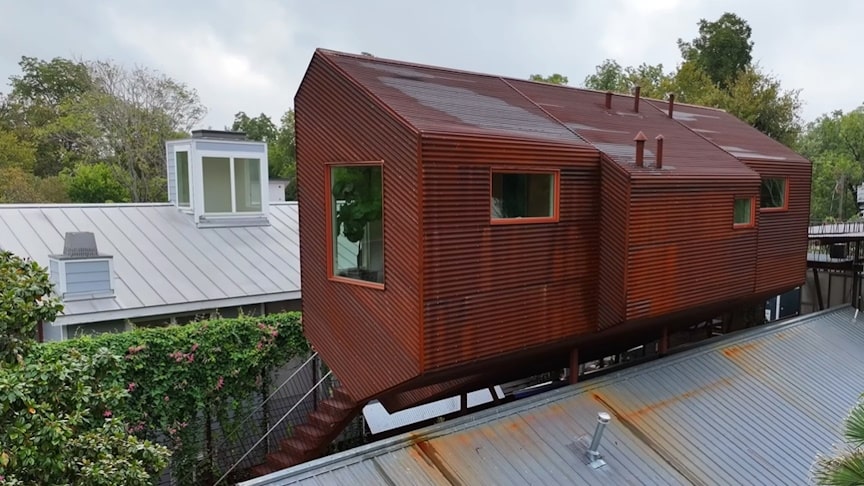 source.image: Kirsten Dirksen
The 660-square-foot cottage sit just two feet above the main home, but just under the city's height limit.
Advertisement
The "upstairs cottage" has a kitchen, living room, bedroom and a second room which one of the owners, a hairstylist, uses as a hair salon.
The owners named the new space "The Perch" which Blair says reminds her of the birds often perched on top of it when she visits.