The Model T of the A-FOLD modular wooden houses is a house that is appreciated both by young couples and large families thanks to the variety of sizes available. It has an unconventional geometric shape and is very well suited as a holiday home when you want to escape from the city.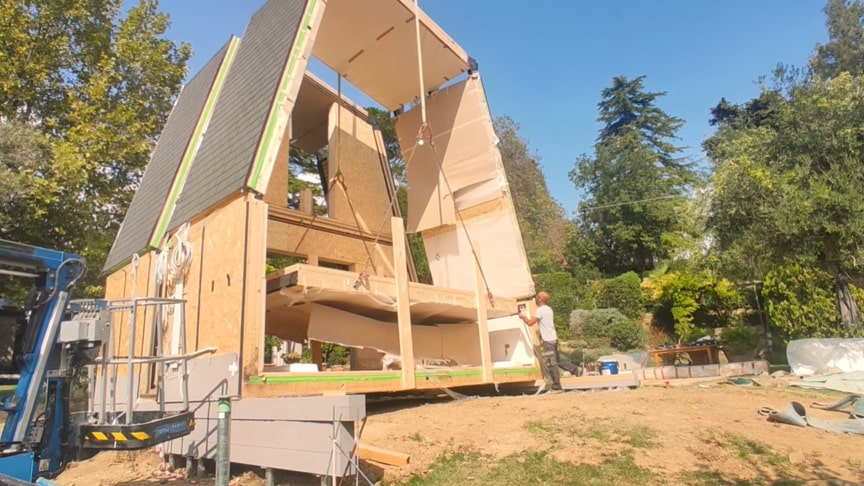 source/image: A-FOLD Houses
Let's take a closer look at our last modular home installation in Marche region, center of Italy: from these early stages of Model T installation we can see that the construction times are really quite fast compared to traditional constructions, which considerably reduces the environmental impact.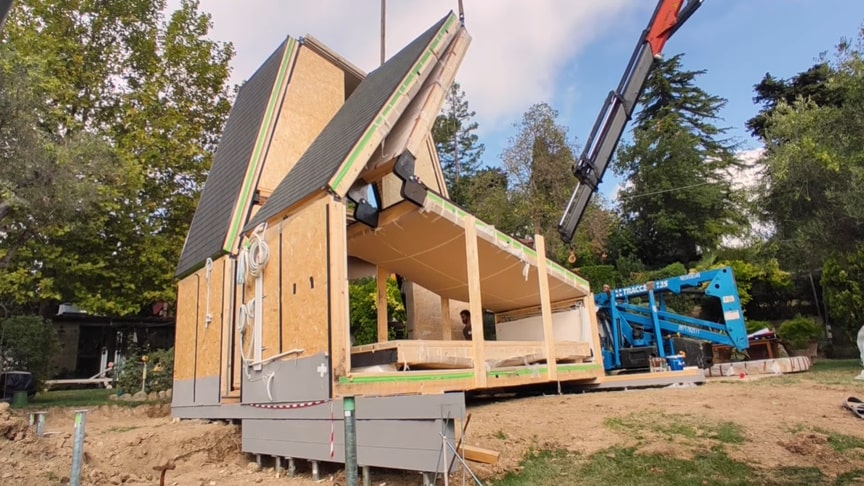 source/image: A-FOLD Houses
The homes begin around 51 and can grow depending on how many modules one purchases. The only limitation is the modules need to be placed inline, so the company suggests stopping at the "villa" size of 127 square meters ). The units are prefabbed with a selection of cladding, roofing, and flooring.
Advertisement
The homes can also be folded back up and moved, as easily as they unfold, making it possible to reuse them at a new location. The hinge system construction also provides flexibility in the home during an earthquake, allowing it to "disperse the energy of earth tremors" and weather seismic phenomena.
Among the all the sizes of modular wooden houses, this basic model is the most versatile as it could be used for various applications. Mainly used by tour operators to build resorts and glamping, CABIN is very well suited as a holiday home where to spend fantastic days out of town. The surface area is 52 square metres.