Open-air driving has always been a part of the Chevrolet Corvette's heritage. In fact, when the Corvette debuted in 1953, it was available only as a convertible. The 2020 Chevrolet Corvette Stingray convertible builds off that heritage as the first hardtop and mid-engine convertible in Corvette history.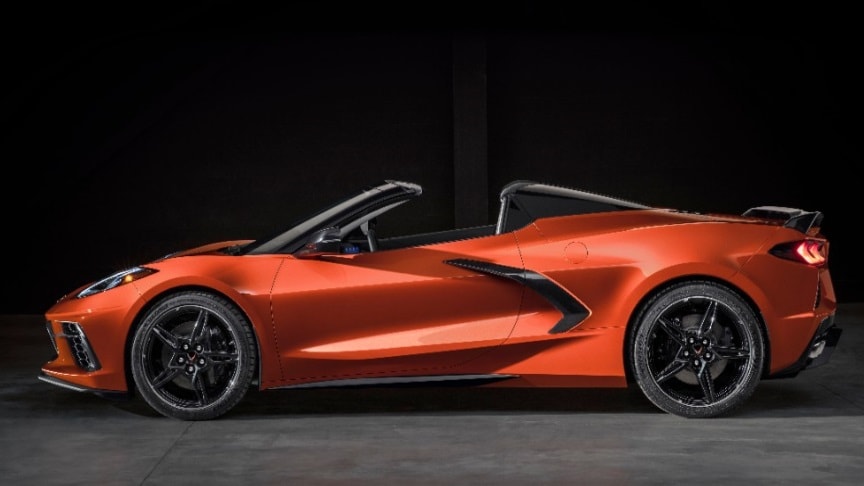 source/image: chevrolet
"We put the world on notice when we introduced the first mid-engine Chevrolet Corvette a few months ago, and now we're raising the bar with the first-ever hardtop Corvette convertible," said Brian Sweeney, Chevrolet U.S. vice president. "And the convertible will be priced only $7,500 more than entry 1LT Stingray coupe."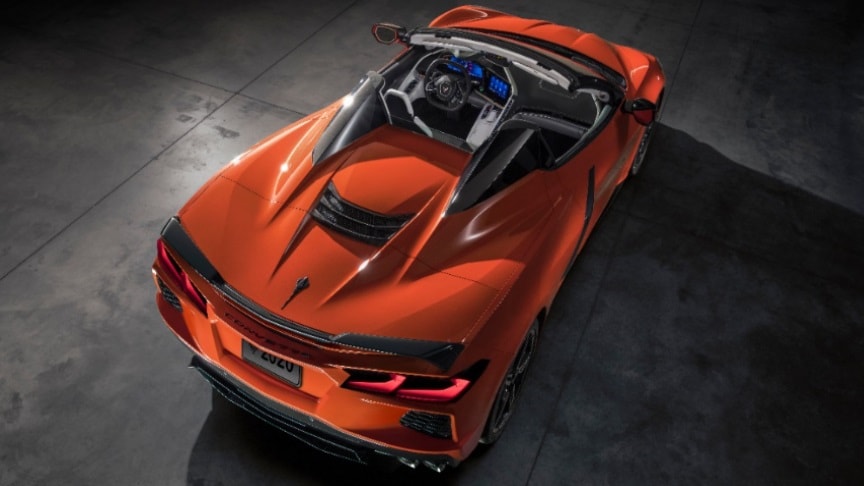 source/image: chevrolet
The two-piece hardtop can be activated at speed up to 30mph with power of six electric motors for better reliability in extreme temperatures. The convertible weighs around 77 pounds and the top is available in body-color or carbon flash. The mid-engine configuration offers incredible visibility (LT2 V8 engine is visible through a rear hatch window), responsiveness, and driving feel.
Advertisement
The way this new engine is located provides rear weight bias, it means more power can be directed to the rear wheels where it matters most.First and foremost, a convertibleThe mid-engine 2020 Corvette Stingray was engineered first and foremost as a convertible. The convertible maintains the tunnel-dominant structure and use of high-integrity die-cast parts found in the Stingray coupe.
The team engineered the hardtop to stow seamlessly into the body, maintaining the Stingray's impressive ability to store two sets of golf clubs in the trunk even with the top down. The convertible also keeps the coupe's front storage compartment, which can fit an airline-spec carry-on and a laptop bag.The hardtop provides a quieter cabin, increased security and a cleaner look compared to the previous softtop designs.