The This was a Dodge Tomahawk test ride. The motorcycle top speed is about 400MPH. It has a Dodge Viper engine. So it has about 500 Hp.The 8.3 liter V10 SRT 10 powered crotch rocket is pumping out 500 horsepower, and is ready to hit the track.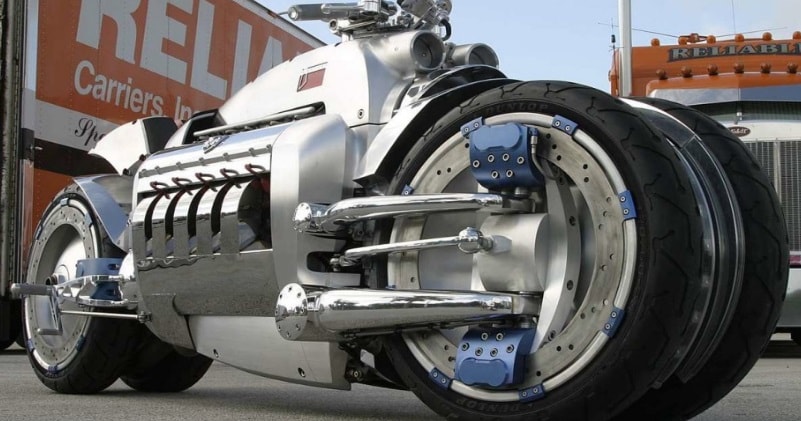 The rear wheel drive machine uses monocoque construction; the engine is a stressed member. The body is made of billet aluminum.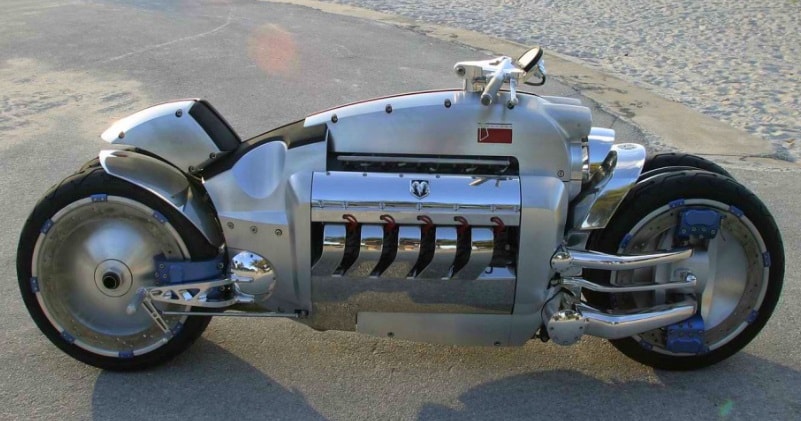 Technically, Dodge debuted its Tomahawk, a motorcycle with 4 wheels, a Dodge Viper engine, and the most surprise thing is its top speed. Each Dodge Tomahawk was handbuilt and offered for sale at $550,000. Nine Tomahawks were sold to the public.
Advertisement
Equipped with 4 wheels and a Dodge Viper motor, the Dodge Tomahawk seemed to be nothing more than a speed junkie's wet dream when it was originally revealed at the North American International Auto Show in Detroit.
Dodge's claims of a hypothetical top speed of 300 to 420 miles per hour (480 to 680 km/h), probably based on horsepower and gearing calculations, were debunked by the motorcycling and automotive media. No road tests of the Tomahawk have ever been published.