The AirFish 8 (AF8) is an 8-10 seater WIG Craft with a 17m x 15m footprint. It is designed to be operated by 2 crew and carrying capacity for 6-8 passengers in standard civilian transport configuration.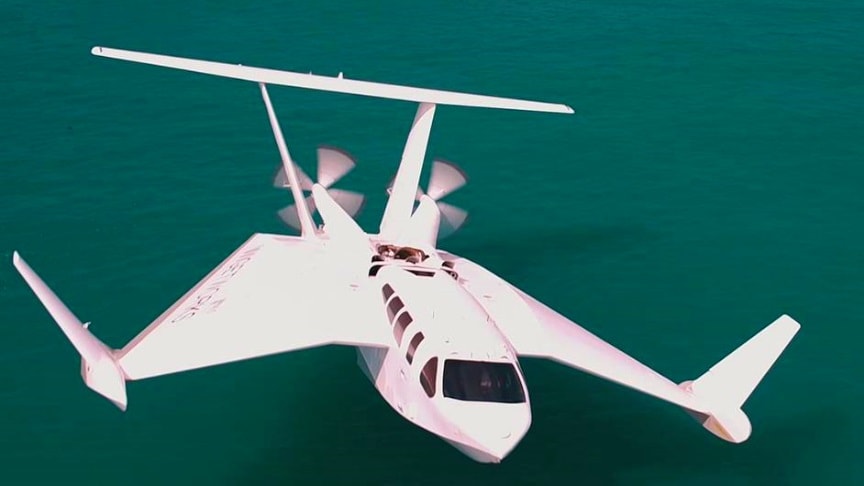 source/image: Panagiotis Zagklis
It is powered by a powerful yet compact V8 car engine that runs on 95 Octane automotive-grade unleaded gasolines. Airfish 8 is designed and built to adhere to the International Maritime Organization (IMO) guidelines.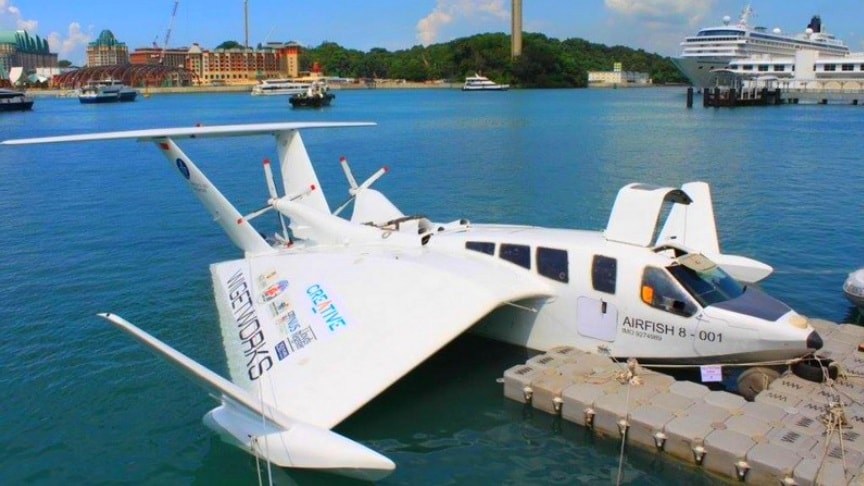 source/image: Panagiotis Zagklis
The Airfish 8 hovers serenely between two and 23 ft (0.6 to 7 m) over the water and hits speeds of almost 120 mph (193 km/h). AirFish 8 has an overall length of 17.2m, height of 3.5m and wingspan of 15m.
Advertisement
AirFish 8 is powered by a pair of General Motors LS3 V8 engines burning unleaded gasoline. Each engine has a maximum power output of 500hp, coupled to a four-bladed reversible variable pitch propeller.
In standard configuration, the engine uses approximately 70l of fuel per hour in typical flight conditions.Being able to travel by both air and water in the same vehicle would make commercial flights for both cargo and people much easier.The craft is in trial stages at present and is being built to specifications aligned with international watercraft standards.