This is the amazing 1:1 version of the iconic Bugatti Chiron. Not only does it look like the real thing, it also drives as well – and to prove it we took it for a spin on the same German track where Bugatti do their testing.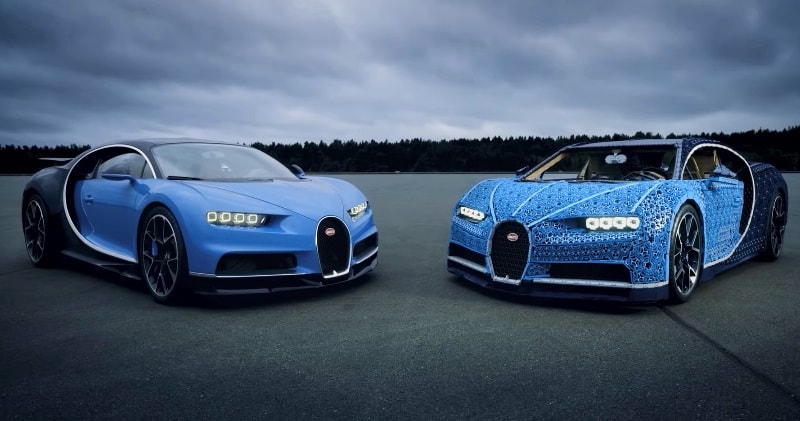 source/image: LEGO
The model is the first large scale movable construction developed using over 1,000,000 LEGO Technic elements and powered exclusively using motors from the LEGO Power Function platform.
Packed with 2,304 motors and 4,032 LEGO Technic gear wheels, the engine of this 1.5 tonnes car is generating 5.3 horse power and an estimated torque of 92 Nm.Lego says it can go up to 12 mph.
Advertisement
This is quite possibly the most impressive Lego creation of all time.This model also features a new types of transparent technic elements to facilitate the functioning front and rear lights as well as the blinkers in the side mirrors.