Stuck in a traffic jam? Hum Rider is here to help. With the push of a button, Hum Rider widens and elevates and lets you drive over cars in front of you. Problem solved.It may just look like a normal Jeep Grand Cherokee at first but with just the push of a button.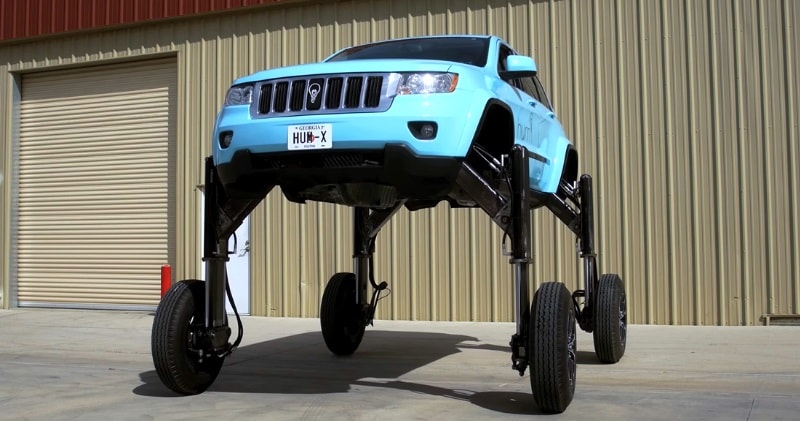 source/image: Hum Rider
The Hum Rider vehicle widens and elevates to help you conquer trafficHum Rider weighs 8,500 lbs and to support all that tonnage, the standard tyres are replaced with thicker, bigger truck tyres.
As it rises into the air, the lifts spread wide enough to straddle small cars, while a four-camera system gives the driver a bird's eye view.When fully extended it reaches a height of nine feet – though that's measured from the top of the Hum Rider roof.
Advertisement
A gas-powered Honda generator can be found under the hood that it delivers electricity to the pumps that drive 900 pounds of pressure to power all the hydraulic pumps.Although it's likely a vehicle like this never will become street legal.