The Amphicruiser is a vehicle that is capable of transporting passengers both on- and offshore. Whether it is off road terrain, city streets or water ways, the Amphicruiser does it all. The Amphibicruiser is focused on rock-solid reliability and down to earth practicality as a leisure or commercial vehicle.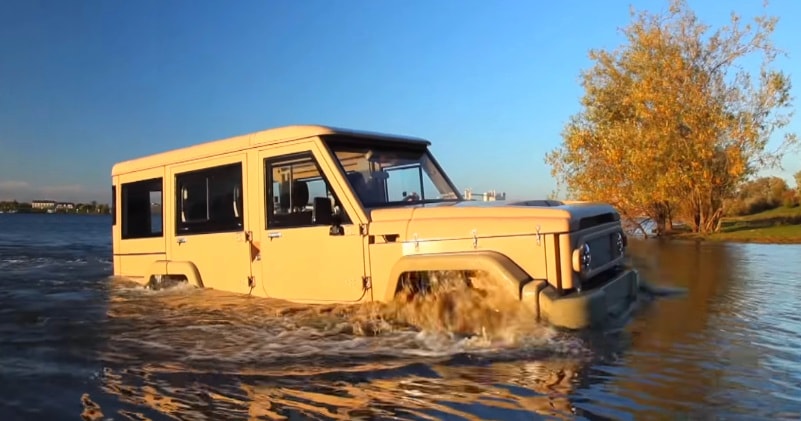 source/image(PrtSc): Omnibus Trading
Built around a 4.2-liter Toyota Land Cruiser engine, it drives like a regular 4×4 on land, easily holding freeway speeds, but proceeds at a modest 8 mph (13 km/h) in the water after a press of a button sends power to the water jet instead of the wheels.
The Amphicruiser is fully certified for use on paved roads and has passed rigorous tests for ships to guarantee a safe journey on the water.
Advertisement
When you drive it on the road it drives like a SUV. In the water it sails like a boat. And on rough terrain it is the most reliable 4-wheel drive vehicle there is. Switch from being a driver to a captain by just pushing one button. No more obstacles in your way!