LG Electronics has revealed a rollable TV with 65-inch flexible 4K OLED screen and a brushed aluminium frame.Roll out the future with the stunningly beautiful LG SIGNATURE OLED TV R. Maximize your living space with infinite possibilities as you watch it transform any room into a luxury home cinema.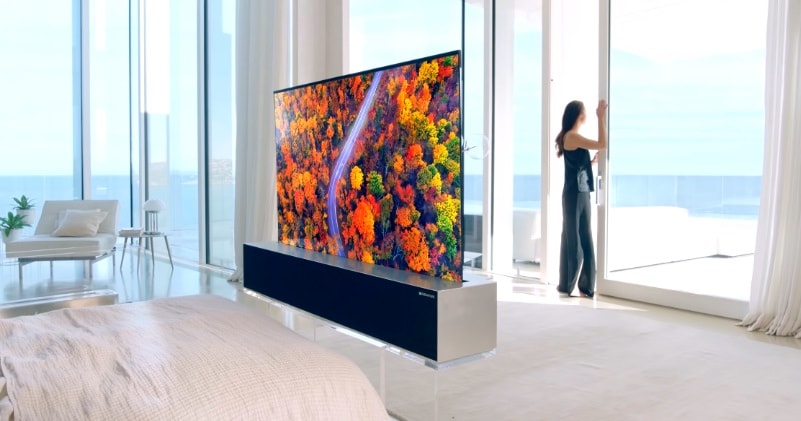 Now you have Perfect Black infused with rich color, as a whole new cinematic world unfolds before your very eyes. Roll it down and LG's revolutionary Rollable TV turns into a piece of stand-alone art, draped in a harmonious blend of pure metal and high-end wool.
Unleash the potential of your space with the LG SIGNATURE OLED Rollable TV.Designed with high-end furniture textile, Kvadrat, Kevlar enclosed front-firing speaker and Dolby Atmos, LG SIGNATURE OLED TV R delivers cinema-quality sounds like no other.
Advertisement
The TV is powered by LG's Alpha 9 processor, standard across all new models.Zero View. The screen disappears without a trace, only leaving behind a true piece of art. LG SIGNATURE OLED TV R elevates your interior to be maximized without a screen.