This is the Apollo Intensa Emozione (IE for short), which features a naturally aspirated 6.3-liter V12 engine whose source is unnamed but whose specifications mirror those of Ferrari's current V12. It is matched to a paddle-shifted Hewland racing transaxle driving the rear wheels.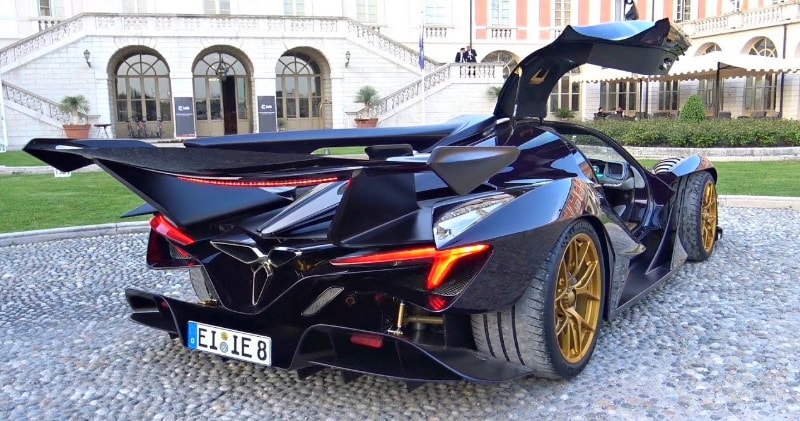 source: apollo-automobil / image: NM2255 Car HD Videos
"In this video you can hear Apollo IE's 780hp 6.3 liter Ferrari V12 engine being fired up and revved up!" Video by (NM2255 Car HD Videos). The IE is a car that combines the aerodynamic efficiency and mechanical grip of a modern GT1/GT3/LMP race car with the classical thrill of a high-revving naturally aspirated V12.
The base price of the Apollo IE hypercar is around $2.7 million.Apart from the natural thought, the car was also intended to have a design that would stand out from all other sports cars.
Advertisement
This is a car that captures the lost emotion and fading spirit of the cars we grow up loving.A car with its own soul. A car that provides the driver with modern, yet nostalgically pure, unadulterated sensory experience.