In this video I am going to show you how to make a Bladeless fan at home.This bladeless fan is powered by a 12v adapter and is is very useful for those having kid around them.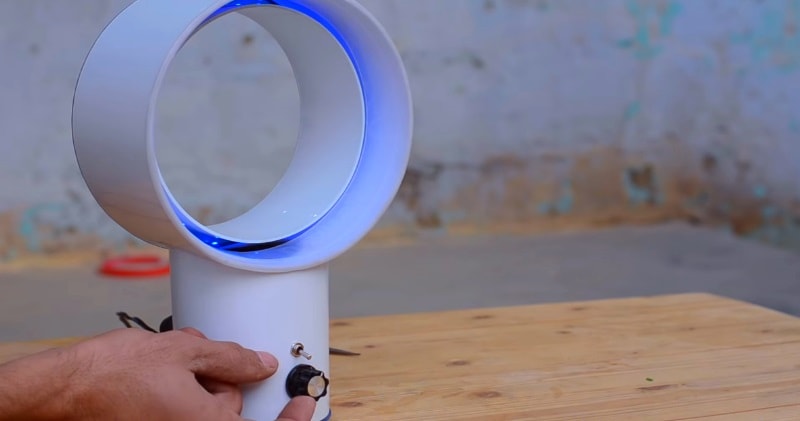 source/image: DIY King
This DIY bladeless fan is made out of commonly available hardware such as a bunch of PVC pipes, a 12v DC computer fan and a 12v adapter.This fan have a speed control option so you can regulate the amount of air coming out of the fan.
This is made possible by using a PWM speed control circuit that I have built on a printed circuit board that are ordered from JLCPCB.
Advertisement
Technically, bladeless fans aren't exactly bladeless: They still use traditional fan blades to create an air current. It' just that they're hidden in the base.If the fan is switched on, you'll feel air blowing through the tube.