The Ultra Van is a unique motorhome.Powered by a Corvair engine and transaxle, it was designed by David Peterson an aircraft engineer, who used monocoque chassis-less construction similar to an aircraft for strength and light weigh, in the early sixties.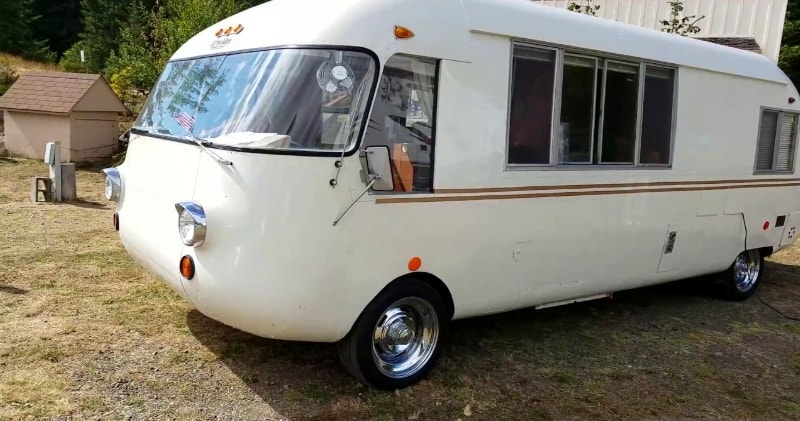 source/image: breakerbroke23
The body is made from riveted sheet aluminum and fiberglass,Powered by Chevrolet's workhorse air-cooled, 110-horserpower Corvair engine.It Uses a Corvair Flat 6 and Trans axle. But on a "air frame" style chassis.It was capable of cruising speeds of 65 mph with an average 14.5 miles per gallon.
All wheels are independently sprung with coil springs and tubular shock absorbers.More than 100 of about 376 units produced are still on the road today.
Advertisement
It has everything a modern motorhome has: Fresh water, storage tanks, fridge, microwave, onboard bathroom, shower, storage. Besides the rear bed, the front seats can be made into a ed two There's even a small kitchen dinette area.