ENLİL is a smart vertical axis wind turbine project that transforms highways into renewable energy sources by using the dynamics of the city. It also provides comfort and safety to the city thanks to the build-in sensors and an intelligent platform.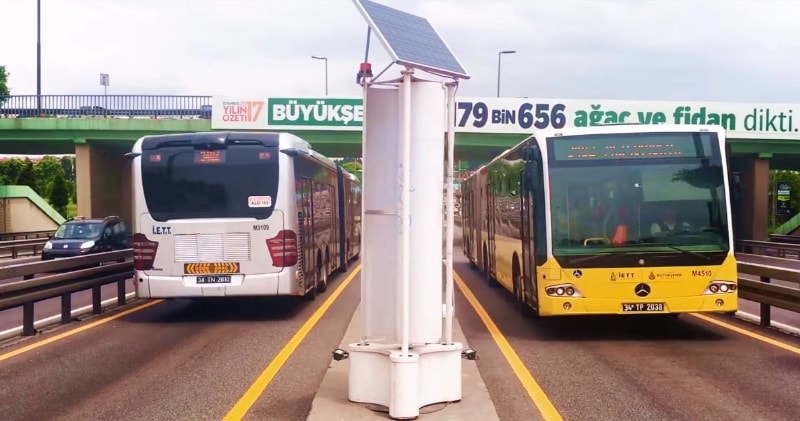 source/image: Deveci Tech
By placing the hybrid vertical axis wind turbine (inclueding a solar panel on top of it) on highways, ''Metrobus-lines'' and other transportation lines as well as high-rise residences , ENLIL will generate energy by using the winds created by the vehicles aswell as the natural winds.
It will also measure the city's temperature, humidity, wind and CO2 by using the the build-in sensors and the IOT platform. The measurements made by ENLIL will be used on the carbon footprint map to provide the comfort of the city.
Advertisement
And it will also contribute to the safety of the city by providing information to possible earthquakes in Istanbul with the earthquake monitoring station. Also a mobile app will provide information and data about the generated energy and measurements made by ENLIL, to whoever needs it.