This is the Audi AI-RACE, formally called the PB-18 because it was released at Pebble Beach last year. I fly in to Germany to take a look at where Audi pictures the brand to be in the next few years. Take a look at how the seat, steering wheel and pedals all move in to different positions for different driving modes.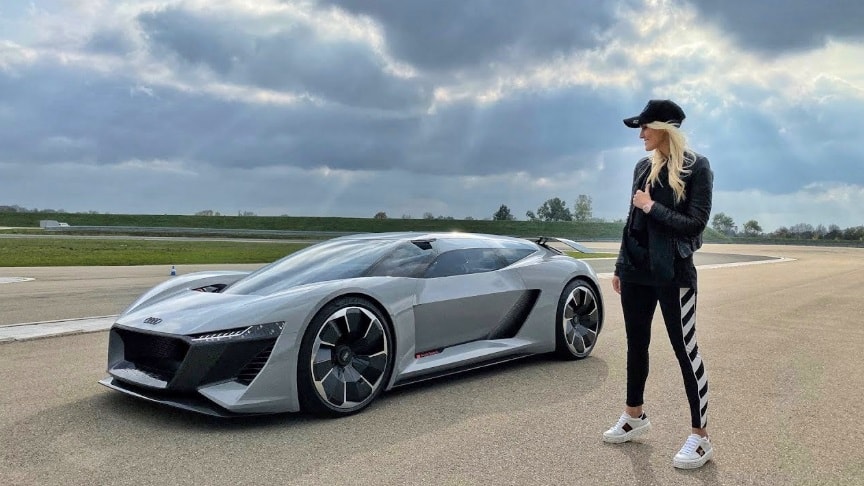 source/image: Supercar Blondie
The PB18 e-tron is powered by 3 electric motors, 1 on the front axle and 2 on the rear axle, sending power to all 4 wheels. It produces a combined 661 bhp and 612 lb⋅ft 830 N⋅m of torque, with the capability to "overboost" to 753 bhp (562 kW; 763 PS) for short periods.
It uses a low-mid mounted 95kWh solid-state battery with an 800-volt charging capacity that Audi claims has a range of 361 mi (581 km) and can charge to full capacity in 15 minutes.
Advertisement
Audi also claims a 0-62 mph (100 km/h) acceleration time of around 2 seconds. It also features an unconventional interior that allows the driver convert between a single-seater, central driving position and a conventional two-seater configuration with the driver on the left and a single fold down passenger seat on the right./wikipedia