Enjoy the exclusive maiden ride of the innovative #Akrapovic concept show bike – the beautifully hand-crafted Full Moon. Looking closely at its unique design,when the artistic mind is unburdened by law or general practicality, creativity can run free.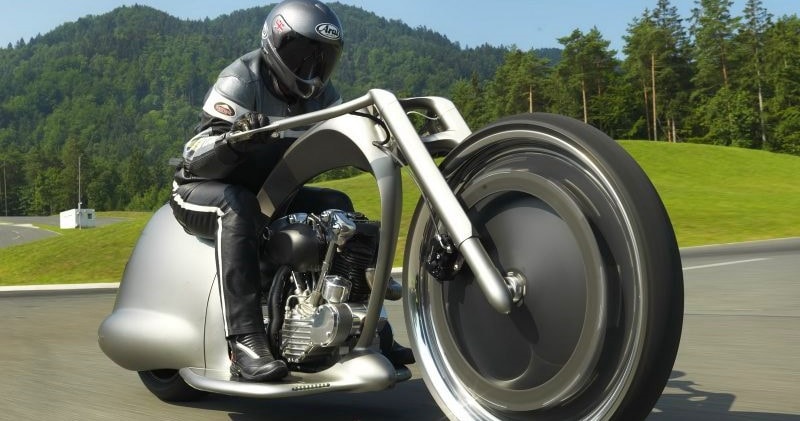 image credit: Alex Stokelj/pemotoare
According to Akrapovic, 800 hours of work has been invested in the Full Moon, which is powered by a 1524cc S&S KN93 knucklehead-style powerplant, perhaps the only conventional part of the motorcycle.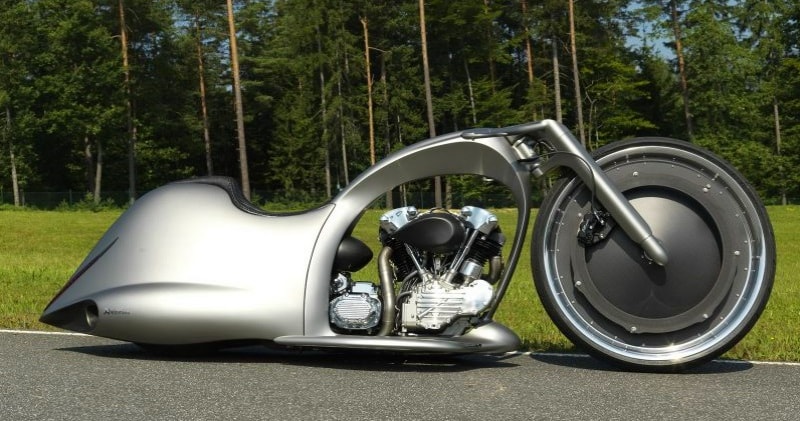 image credit: Alex Stokelj/pemotoare
Fitting of Akrapovic, the exhaust system is innovative and unexpected.Up front sits a massive, 30-inch carbon fiber and aluminum wheel, the inspiration for the bike's lunar name, as well as carbon ceramic brakes.
Advertisement
To be clear, this one-off has no plans for production, mostly because it doesn't look like the 'Full Moon' can really turn.It does feature a hydraulic suspension though, which can drop the bike down on its bodywork, eliminating the need for a kickstand.
The framework and body are both composed of an enduring aluminum and carbon composite material. Enjoy a look at Akrapovic's latest above and be on the lookout for more news surrounding the Full Moon soon.