We have created real evil. This is Bentley Ultratank — real Bentley on the tracks. He rides on any type of coverage and does it comfortably.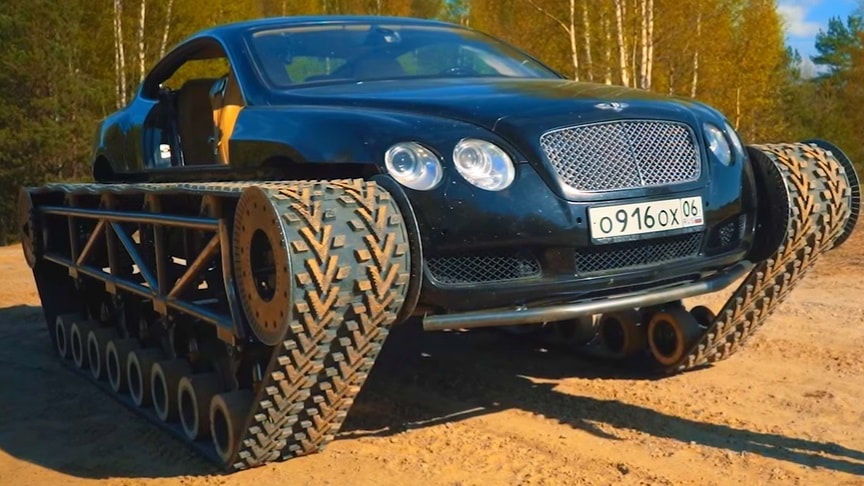 source/image: AcademeG
The semi-scrap car was taken to Swap-Point, AcademeG replaced the motor with a Toyota 4.3L V8 used in the Toyota Crown Majesta, Celsior, and Soarer and Lexus GS, LS, and SC 430. They even managing to make the OEM Bentley steering wheel work with the system.
The resulting vehicle runs and drives, but has issues. The Toyota 4.3L V8 engine sends power to a solid rear axle only through a torque converter. From there, the twist is transferred to a set of heavy vehicle tracks measuring 98 inches long.
Advertisement
To slow down the driver has to crank the steering wheel back and forth which slows the inside tread as the vehicle starts to turn. The Ultratank not only can handle off-roading it also sounds awesome.This Bentley Ultratank is a real Bentley on tracks. It knocks down anything in its way and does it comfortably.