The BMW Motorrad VISION NEXT 100 is motorcycling in its purest form. Stripped free of all excessive elements, it moves you closer to the road and exhilarates like no other.The motorcycle of the future does not require protective gear or even a kickstand.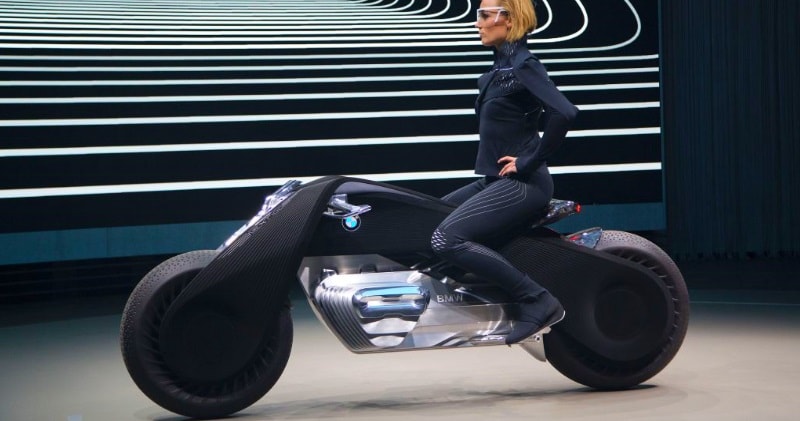 source/image: BMWMotorrad
With intuitive technology, it remains in perfect balance, ensuring unparalleled levels of safety and an even closer connection to the road.A special engine is mounted in the middle of the frame. It is simultaneously a style element and a memory of things long past.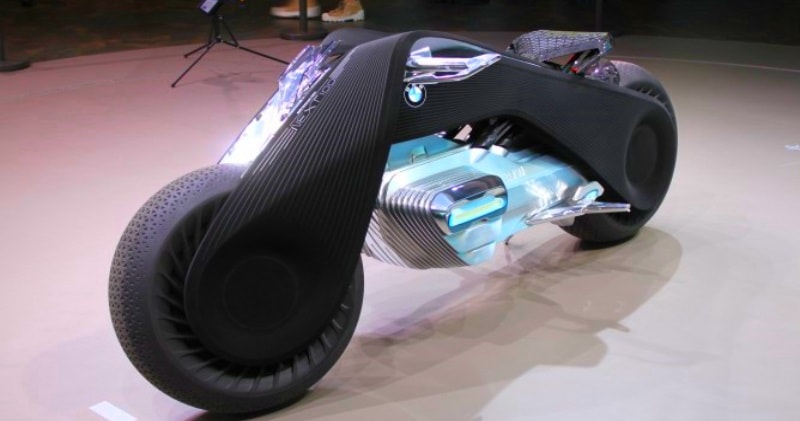 source/image: BMWMotorrad
In form and performance it resembles the traditional BMW Boxer engine, but houses the emission-free drive unit. Depending on the riding situation, the exterior shape of the opposed-twin engine changes. At a standstill, it lies tight.
Advertisement
Whether being in motion or in a gridlock: The motorbike would be equipped with a self-balancing system and therefore wouldn't just tilt over. This is one more of the futuristic features in this motorbike which is supposed to allow the driver to "experience a sensation of total freedom" – independently from their driving skills.
Accordingly to BMW, things like helmets or protective gear might become redundant.The VISION NEXT 100 is endowed with self-driving technology, but may not be fully autonomous as the company is primarily focusing on its cars to get them autonomously driven.