The 16.4-foot 5-m EXP-4 soaks up bumps, undulations and corrugations like no other off-road trailer. This dual-axle camper is rugged on the outside with all the amenities of a teardrop trailer on the inside.Bruder's patented suspension truly revolutionises off-road travel and camping; not only can the EXP-4 level out uneven terrain for camping, it can counteract steep side slopes while off-roading.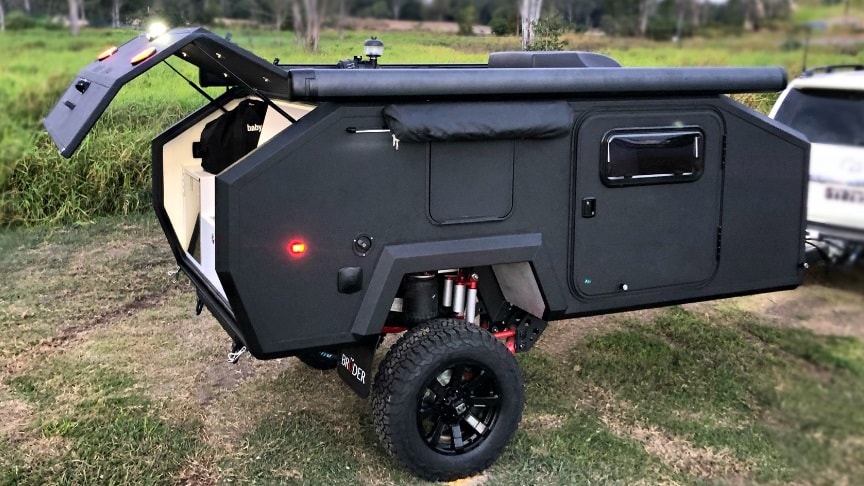 A six-foot-wide, seven-foot sleeping area ensures comfortable relaxation no matter the location, alongside a well-outfitted full-width kitchen area, storage compartments, a 60L fridge, and easily accessible rear storage that packs up in seconds.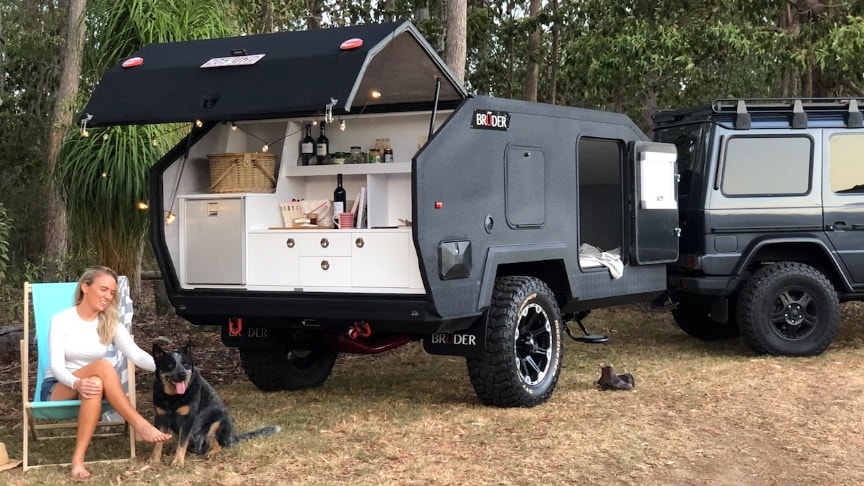 The EXP-4 has been tested for durability in 50c (122f) ambient heat, and incorporates manual override and backup systems to get you through an unlikely worst-case scenario.Although lightweight, the EXP-4 has 2600kg rated axles, ventilated disc brakes for maximum stopping power and can accommodate tyres up to 37inches tall.
Advertisement
The standard electrical equipment includes a 105-Ah AGM battery, solar charger, 240/110V charging, LED lighting, and four USB ports. Other amenities include a tailgate kitchen, with a 60L fridge, a sitting-height interior filled out by bedding and storage and an exterior comprising & outdoor shower.
At the rear of the EXP-4 are 2x recovery points and an optional, discreetly mounted Warn electric recovery winch. For off-road adventures, a permanent rear recovery winch can be of real assistance for helping others out of sticky situations.