The Bruder EXP-6 features our new generation Four Corner Independent Air Suspension system that delivers leading comfort, durability and more than double the wheel travel of conventional independent systems. On road or off, the suspension height can be switched to suit conditions whilst on the fly, giving the driver more control than ever before.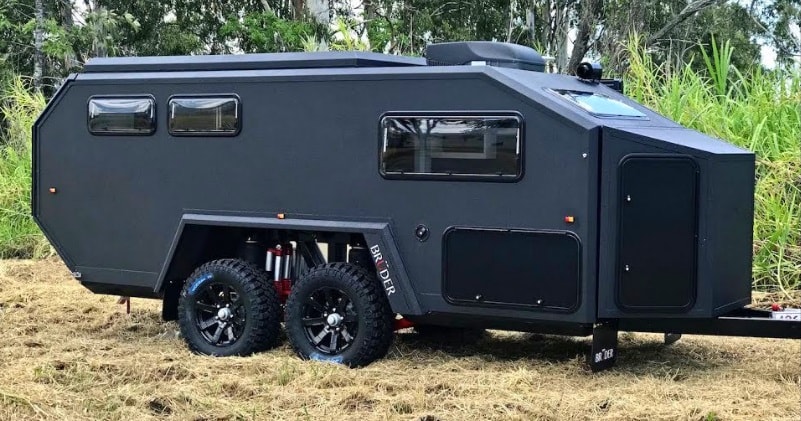 Our suspension design incorporates rolled tubed arms for increased strength with all eight shock absorbers mounted vertically, not on an angle, for maximum absorption efficacy.Our contoured chassis design allows us to use longer air-bags with each air bag operating under very little load or pressure giving it unparalleled ride comfort.
The interior inculdes a comfortable couch, flat screen HD TV, filtered Climate control, 360 degree audio, heating and an ingenious table that can swivel to suit your needs all make a life of adventure stress-free.
Advertisement
The interior design allows for both couples and families with sleeping for up to 6 available, huge storage areas and an electronically controlled 3.5m awning. Whether you're traveling solo or with the family, the interior of the EXP-6 offers everything you could ever want and more for a luxurious getaway.