"The Brutus" combines a 46-liter BMW v12 engine, originally used to power a bomber plane, with a chassis from a 1906 New York fire engine – and brakes that, "well, they exist only in the imagination of the madman who built this thing!"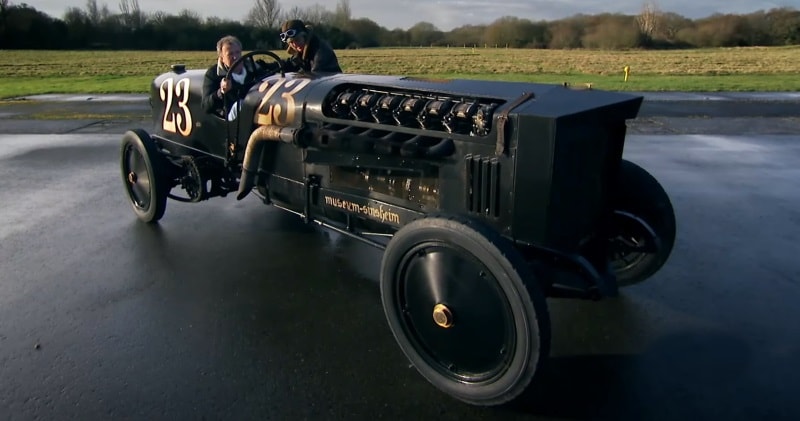 source/image: BBC America
Watch as Jezza takes this "extraordinary creation" out for a spin. "Almost immediately, 'The Brutus' began to spit hot oil into my face, and that was just the start of my problems!"This BMW yields 550 hp at 1530 rpm as continuous performance, and 750 hp at 1700 rpm for short performance.
It'll chew through 6.5 gallons of fuel over a 1.2-mile sprint – that's 0.18mpg – and kick out around 28,000g/km of C02. That's slightly more than 282 VW Polo Bluemotions.
Advertisement
As for power, there's lots of it. And it's really firey (click below to watch the world's most ludicrous barbeque). It produces 493bhp at just 1500rpm, and can pull 62mph at a paltry 800rpm.