Carbogatto H7 fully electric lightweight L1e class motorbike, offers modern technology in retro-futuristic design.Carbogatto H7 is equipped with a removable lithium-ion 1150 Wh battery and charge indicator digital display. Comfortable entire day riding of up to 100 km distance.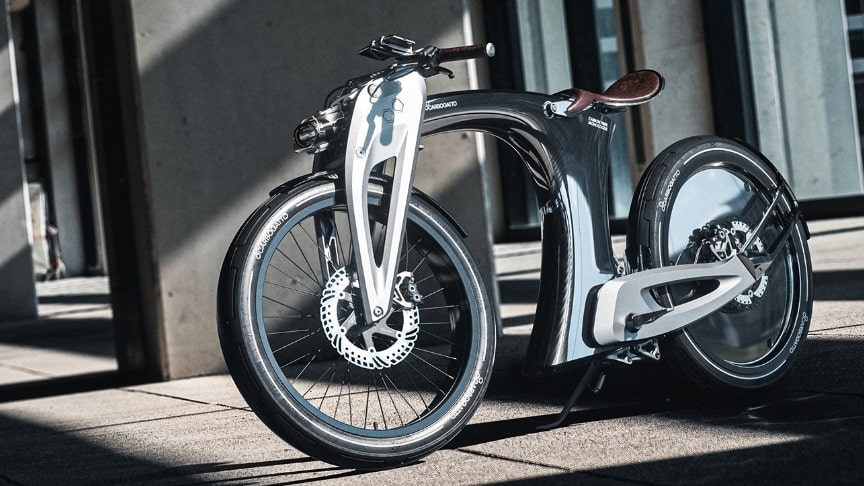 source/image: carbogatto
The Carbogatto H7 is a pretty neat e-bike, with an acceleration of 0-45km/h in 6.2 seconds and a top speed of 25km/h thanks to a direct-drive motor located on the rear wheel with a constant power of 3kW which can even go to 12kW depending on the riding mode you select.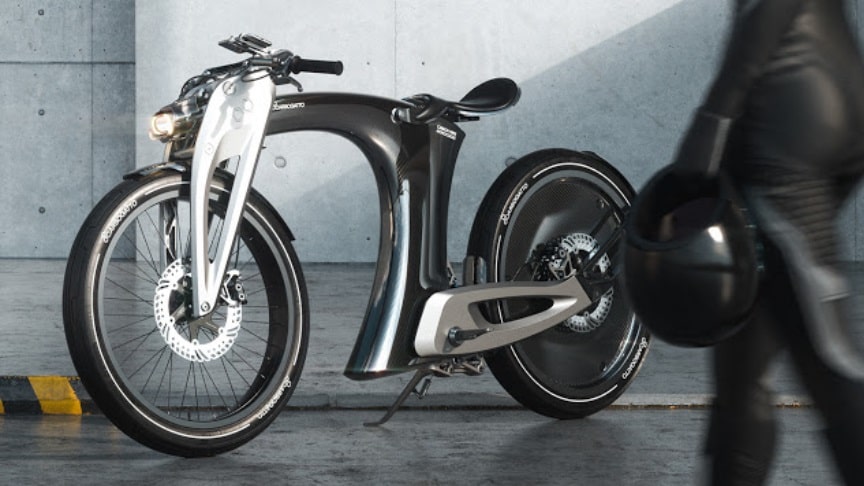 source/image: carbogatto
Frame is the key design element in the creation of the unique retro-futuristic style of Carbogatto H7. Elegantly crafted, but being a monocoque, the frame is the most reliable base element. Just like all other aesthetic components it is made of extra strength carbon fiber.
Advertisement
Carbogatto H7 front suspension is a girder type, which was inspired by classic cruiser bikes. This type is an ideal solution for everyday urban riding that ensures the perfect balance between shock absorption feature and maneuver comfort in steering.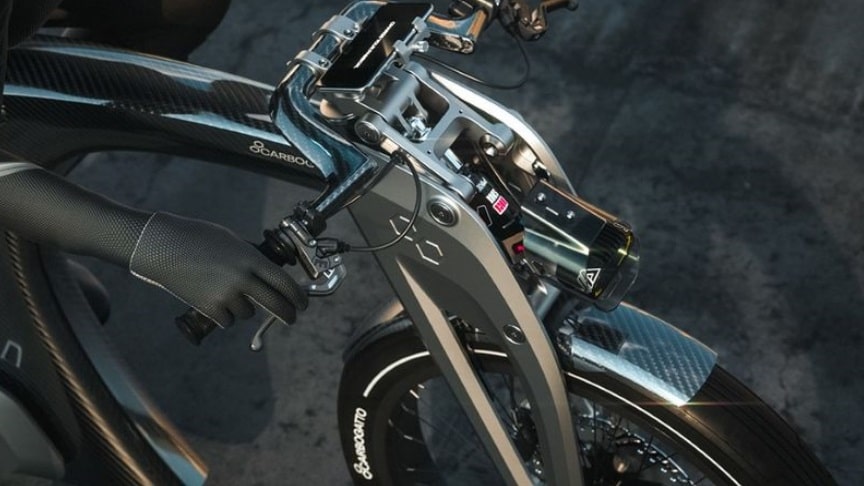 source/image: carbogatto
The Carbogatto H7 comes with a lifetime warranty because who wouldn't want to ride this absolute piece of beauty for the rest of their life?!The frame weighs only 4.1 kilograms.The lightning-secure formed frame includes two very unique suspension systems.