"Casu marzu" literally means "rotten cheese," but in Sardinia, it's a glory to behold. What starts off as a regular wheel of pecorino is then visited by cheese flies that lay their eggs inside, giving the formaggio its signature zing.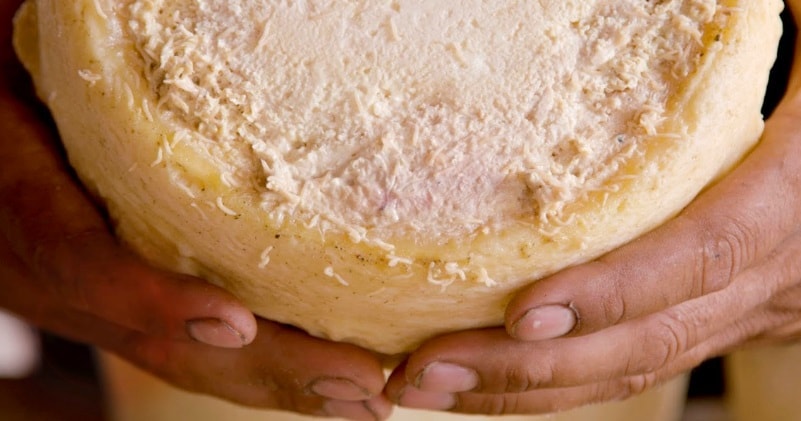 source/image(PrtSc): Great Big Story
But, with a nickname like "the world's most dangerous cheese," you can be sure that along with the cheese comes some risky business./Great Big Story
Still, a handful of artisans continue to produce the traditional cheese, cementing its status in Sardinian culture.
Advertisement
These larvae are deliberately introduced to the cheese, promoting an advanced level of fermentation and breaking down of the cheese's fats. The texture of the cheese becomes very soft, with some liquid seeping out./wikipedia