Translogic host Jonathon Buckley drives the Defiant EV3 three-wheeled electric roadster and speaks with the creator of this retro-looking ride, Shockwave Motors founder and designer John McMillian. The electric roadsters were designed with the help of a international team of experts.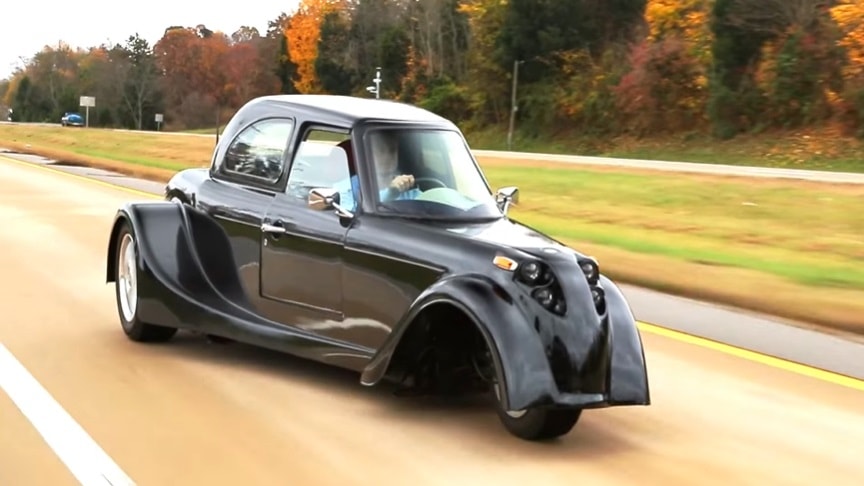 source/image: Autoblog
The Defiant EV3 Roadster™ is designed from the ground up to capitalize on the efficiencies of an electric car; with an eye on a sporty design. We designed a "purpose built" electric vehicle, not modifying an existing body style. Watch the video from Autoblog for more info:
Our plug-in electric roadsters are an innovative combination of the best of today's propulsion technology and sleek, aerodynamic styling.The electric roadster has a top speed of over 70 MPH and can accelerate from 0 to 60 in about 10 seconds.
Advertisement
Depending on the battery option selected, the single charge commuting range of the roadster is up to 175 miles, and the daily range is up to 275 miles (without using fast charging technology). The recommended battery configuration provides a single charge range of over 100 miles and a daily range of over 200 miles. The vehicle is still in its prototype phase and its maker, Shockwave Motors, is looking for investors to bring it to production.