The Dendrobium is the world's first fully electric hypercar and the first performance car developed by a Singaporean company. It was developed by Vanda Electrics and Williams Engineering, and is known for its dramatic flower-like opening doors.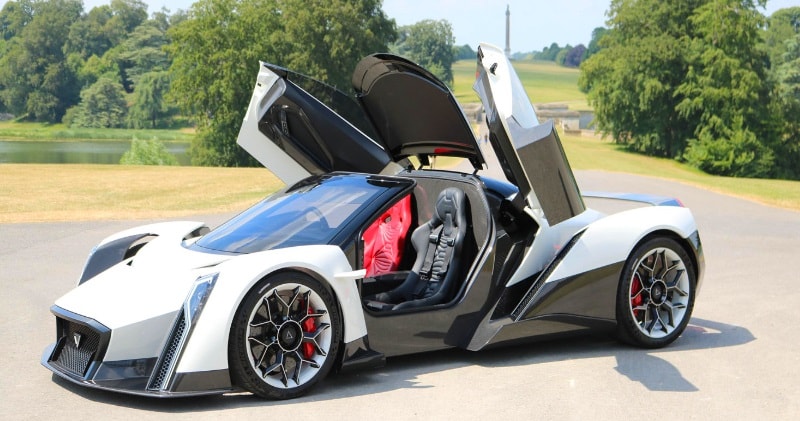 source/image: dendrobium
The Dendrobium D1 has a carbon fibre tub with aluminium subframes front and rear to hold the mechanicals. Weight is expected to be about 1,750 kg and the company is cagey about power output or other specifications relating to performance other than they expect it to do the 0-100km/h sprint in 2.7 seconds.Watch the video of fullychargedshow to learn more.
The Hypercar has four electric motors with enough power for up to 320 km / h ,these should deliver a total output of 1,342 kW and a torque of 2,000 Nm.
Advertisement
The construction of the D-1 is based on a unique Protocell carbon tub which possesses future adaptability for further generations of Dendrobium e-performance cars.Reports also differ on how many would be built with some suggesting that only a handful would be built for sale at over $3,000,000 each.