The ENV Emission Neutral Vehicle is an electric motorcycle prototype powered by a hydrogen fuel cell. It was developed by Intelligent Energy, a British company.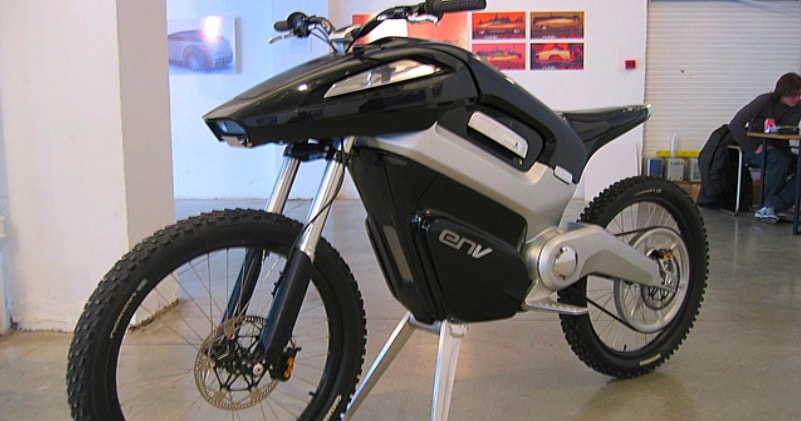 source/image: Intelligent Energy
The ENV H2 motorcycle uses CORE cell technology, which contains the hydrogen and battery components in one unit and is removable from the motorcycle.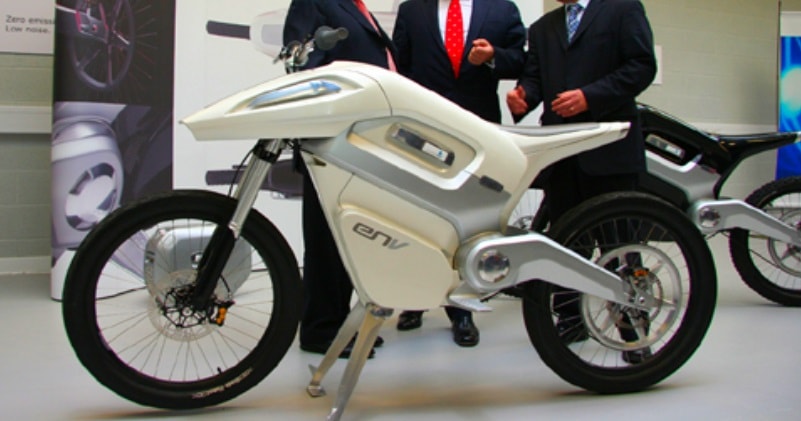 source/image: Intelligent Energy
Powered by a 6kW 48 volt motor and with energy supplied from Intelligent Energy's 1kW hydrogen fuel cell, the ENV is currently capable of 50mph and is still under development.The speed and range are expected to be increased by the time the ENV reaches its production version.
Advertisement
It will reach most speed limits and exceed its current range of 100 miles. The ENV weighs just 80 kilograms, has disc brakes and a belt drive.
According to Intelligent Energy, the ENV is one of the first hydrogen motorcycles designed from the ground up rather than relying on previous technology.The British company has also decided to move their headquarters to California, which has 16 hydrogen refueling stations throughout the state.