The title says it all.I caught up with "Quadzila" at the 2016 NSRA Street Rod Nationals.When it comes to motors.More in always better Gordon Tronson is a BIG believer in that.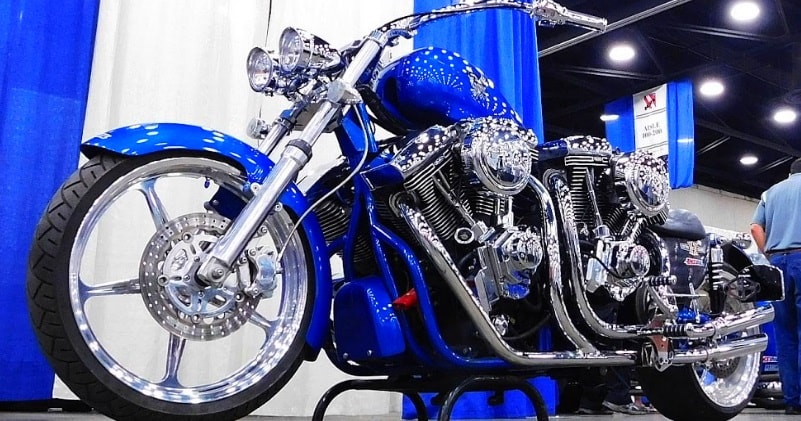 source/image(PrtSc): ScottieDTV
Quadzila is custom a motorcycle that has earned its name through the implementation of not one or two but FOUR v-twin engines that make this thing a head turner.Check it out!!!
I have shot more than one of His creations and they can all be spotted from a mile away.And they always make me smile!.Cool will always be Cool.And this Bike is way cool!!.
Advertisement
There is no other Four-Engine Chopper in existance. Most two cylinder Harley Davidson engines put out about 80hp. Each of these Harley engines put out 100hp for a total of 400 horse power! There are 8 cylinder V8 engines mounted in Harleys, but Gordon is the only one to ever fabricate a Four Engine Harley Davidson Motorcycle.