Elysium is 45′ long, 8′ wide, 13′ 6″ high and is a fully operational luxury home on wheels. It features a helicopter that descends into the RV, from the sun deck helipad, before driving. Furrion is a design & technology company that does everything from yachts to TVs, architecture, and interior and industrial design.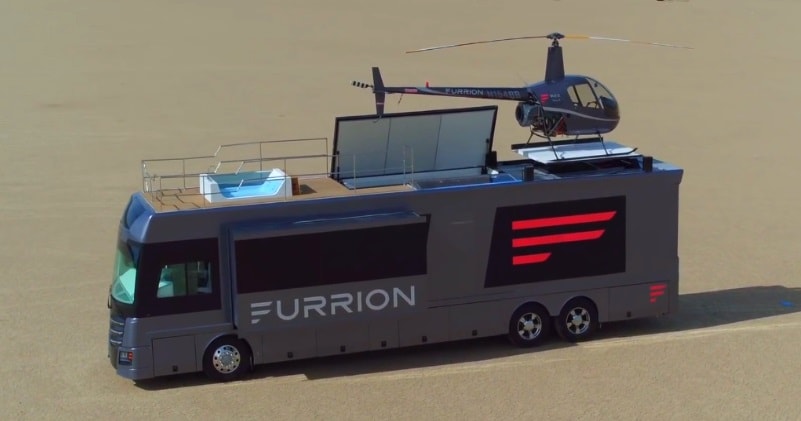 The cabin packed with modern and state-of-the-art Furrion tech will put most RV interiors to shame, add a fireplace, observation cameras, a gourmet kitchen, and a 15" touch screen infotainment system with RV navigation to round things out.
It also includes an entertainment area with a huge 75-inch flatscreen TV.The master bedroom includes a king-size bed and an entertainment system with 39-in smart TV.
Advertisement
The exterior is no less impressive than the interior, with a heavy-duty design straight from the giant-robot anime genre.On the roof is a hot tub, wood deck, seats and lounging area. There's a marine-grade audio system built in as well, so you can listen to your favorite music.The price of the Furrion Elysium is unknown, but is estimated at around 2.5 million dollars.