On 1st of February 2019, RMK Vehicle Corporation unveiled their first electric motorcycle, the RMK E2 at the MP19 Motorcycle Show in Helsinki, Finland. The E2 will be manufactured in Finland and production is slated to begin in late 2019.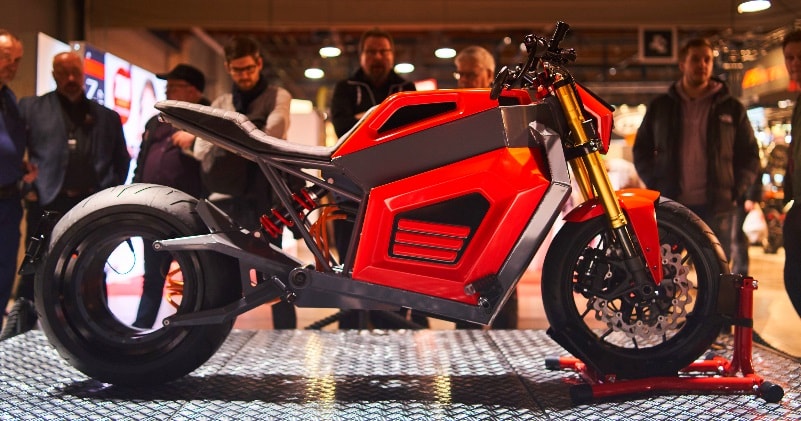 source/image courtesy: mkvehicles
The E2 packs a punch. 50 kW of power and an instant torque of 320 Nm will guarantee great performance with a limited top speed of 160 km/h.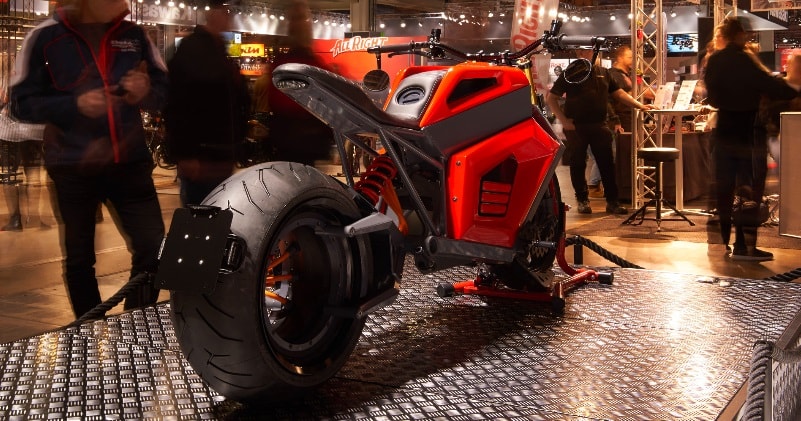 source/image courtesy: mkvehicles
The unconventional motor setup offers a smaller rotational mass and unsprung weight that is comparable to traditional motor setups. The battery gives a range of 200 – 300 km depending on driving style.
Advertisement
The Battery size can be configured for 200-300 km carefree riding, depending on customer preference. Convenient fast charging enables 0-80 % charge in about 2 hours.
The unconventional frame architecture offers plenty of room for a large battery while keeping the overall bike weight nice and light at around 200 kg.Unsprung mass is comparable to a conventional setup but rotational mass is considerably smaller.