Highlights of the Historic First Flight of the World's First All Electric Commercial Aircraft – the Harbour Air eBeaver.A Harbour Air de Havilland DHC-2 Beaver seaplane lifted off the Fraser River near Vancouver on 10 December.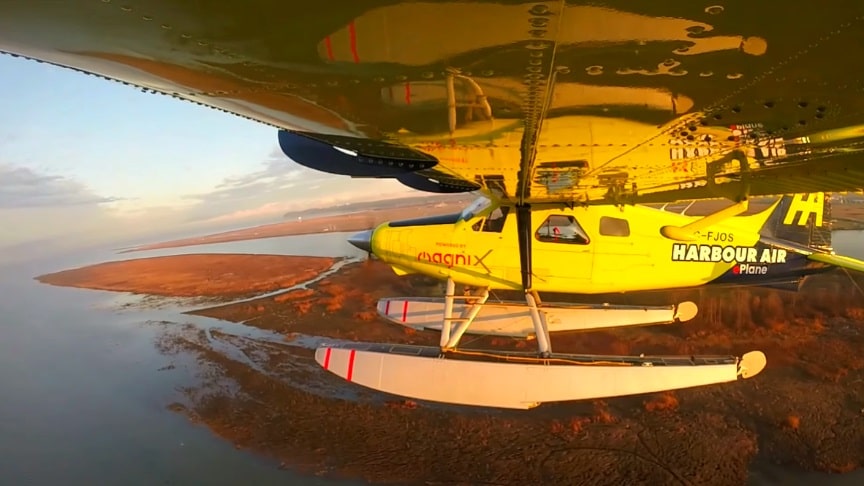 source: magnix/image: magniX Powering Flight
The plane was a 62-year-old, six-passenger seaplane that had been retrofitted with an electric motor. Harbour Air and Washington-based propulsion company Magnix spent recent months replacing the six-passenger Beaver's Pratt & Whitney P-985 Wasp Junior piston engine with a Magnix-made magni500 electric propulsion system.
They call the aircraft "ePlane".The aircraft can only fly about 100 miles (160 kilometers) for now, but that's sufficient for the sort of short-hop journeys the airline needs.
Advertisement
The Beaver is powered by a Magni500 electric motor capable of generating as much as 560 kilowatts, or 750 horsepower at a base speed of 1,900rpm and has a maximum speed of 2,600rpm./ magnix