Toronto is the fastest growing city in North America, but rather than simply grow up and out, city planners are relaxing zoning on its 250 kilometers of laneways so owners can turn garages and sheds into small downtown homes (limited to 8 meters wide (26 feet)).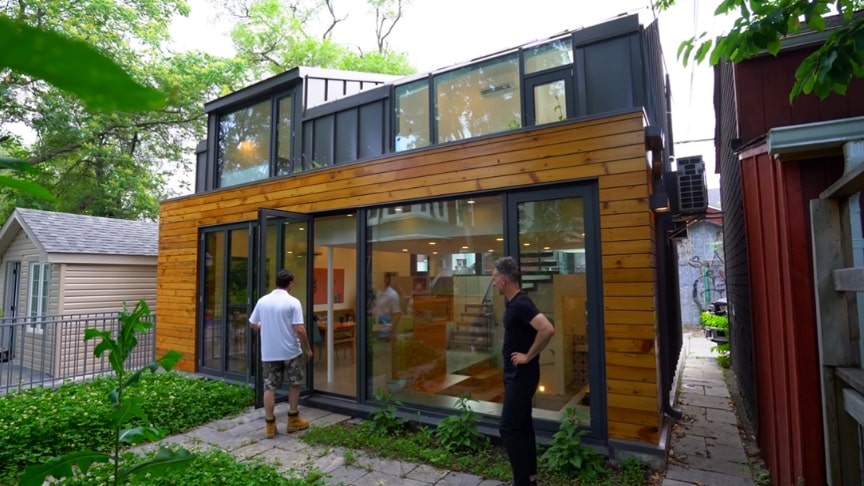 source/image: Kirsten Dirksen
Zeke Kaplan's home had a 100-year-old shack occupying the lane before he began construction to convert it into a modern 2 bedroom home. As a contractor, he was prepared to bore through the backyard to connect services from the main house all the way back to the small secondary unit.Kirsten Dirksen
The new dwelling had to match the old footprint so Brock James (LGA Architectural Partners) cut levels into the space to create essentially 5 different floors making it all feel larger.
Advertisement
Everything serves several functions: the stairs connecting the kitchen and living room are also storage and seating area; the entryway coat rack also serves as kitchen cabinets.Kirsten Dirksen