A whole car made of ice? A Russian car enthusiast built a Mercedes-Benz G-Class in Siberia. Vladislac Barashenko found plenty of raw material around him.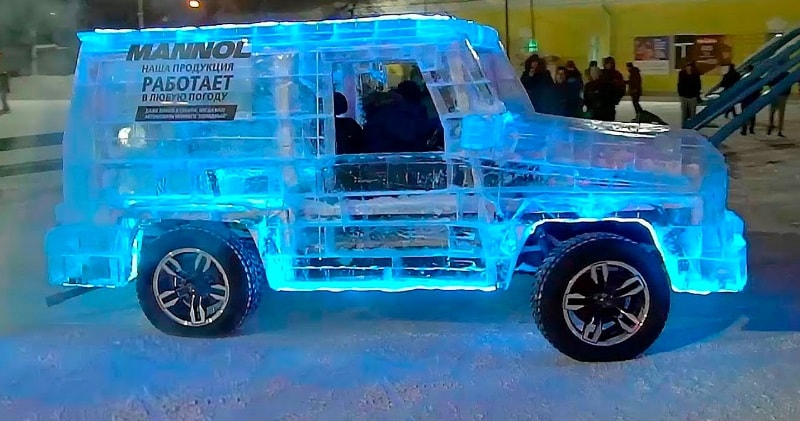 source/image: Garage 54 ENG
Barashenko owns a custom car shop called Garage 54 in the city of Novosibirsk, on the banks of Ob River had it all planned out for the cheapest car out there./mercedesblog
With an average temperature of -12 degrees Celsius , his last worry is that he might find his creation, the ice G-Class, in a pool of water in the car park. But Barashenko wanted it to be driveable so he simply had the sculptor create the body out of ice, which he then mounted on the chassis of an old UAZ 469 military utility vehicle.
Advertisement
That made the ice SUV drivable, although riding in it isn't as smooth as a real G-Class,he also fitted it with color LED lights which refracted through the blocks of ice, attracting even more attention.