The first production ICON A5, Engineering Serial Number 1 (ESN-1) was flown for the first time on 7 July 2014. ESN-1 is the first A5 built using production tooling, methods, and components. The ICON team poured their hearts and souls into bringing the A5 to life, and ESN-1 is the culmination of years of research, design, engineering, and manufacturing work.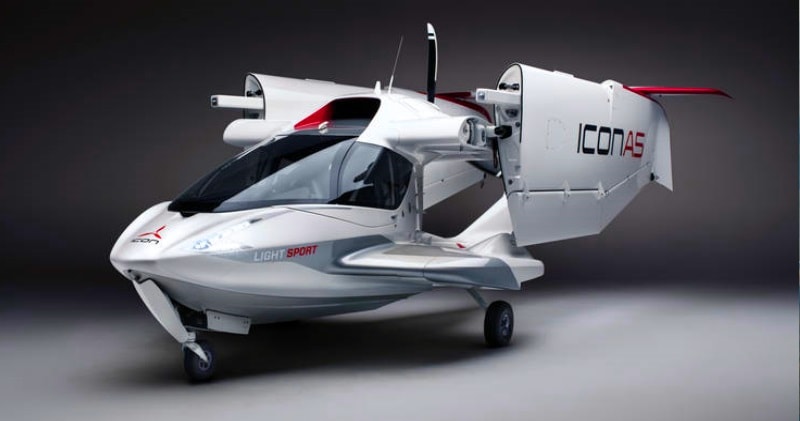 source/image: iconaircraft
The Icon A5 is unusual in that its wings fold, making it, in a sense, portable. It could even be trailered behind a car. Halladay's aircraft was equipped with a whole airplane parachute system, which could be manually be deployed in a catastrophic failure situation, making impact with the land or water theoretically survivable.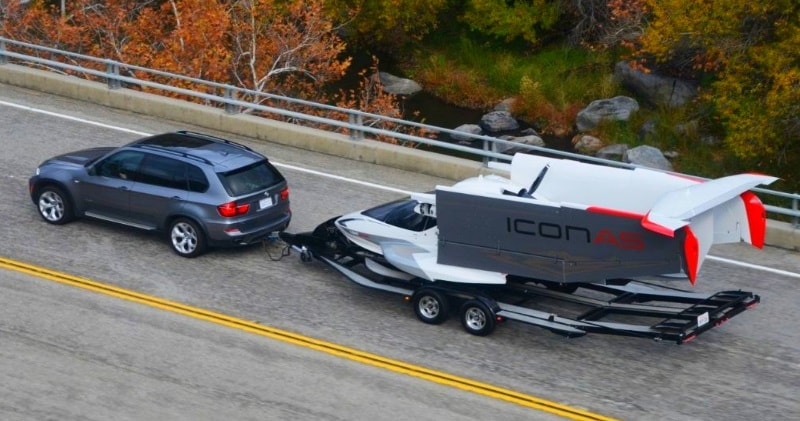 source/image: iconaircraft
The A5 is designed to change the way you interact with the world, even if you've owned an aircraft in the past. The combination of folding wings, amphibious capability, and an optional custom trailer means you can own an A5 without ever setting foot on an airport.
Advertisement
Among the most widely used light aircraft engines, the Rotax 912 is reliable, lightweight, and efficient. The A5 uses the electronically fuel injected version, the 912 iS Sport, which delivers even better efficiency and extremely simple operation in all conditions.
The A5 trailer's hydraulic retracting bunks allow the plane to be loaded and unloaded on its wheels or launched and recovered in the water like a boat, giving you the ultimate in flexibility.The A5 likes a smooth strip of runway. But it also loves a dirt strip or a secluded beach. It's all part of the adventure.