In this vido from the latest episode of The Slow Mo Guys series, high-speed cameras capture household objects, including a fridge filled with soda, bowling balls, and an anvil, getting launched from a massive medieval-style catapult.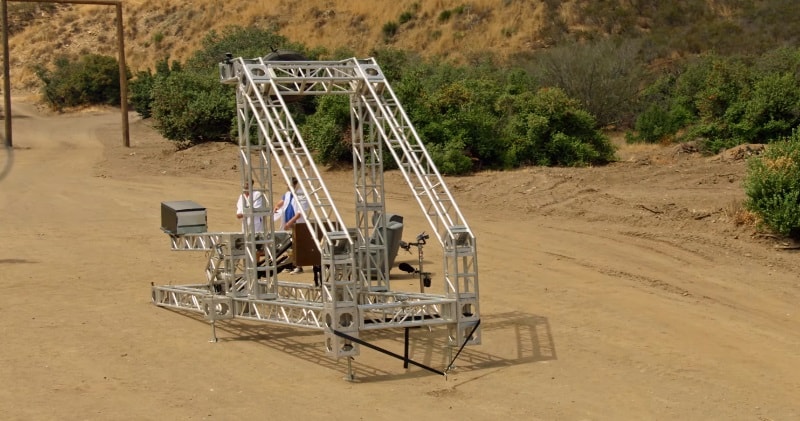 source/image: The Slow Mo Guys
Gav and Dan go medieval on some modern day items with the help of a massive catapult Having fun at a charity event with a monster Trebuchet. The first item that is launched is a fridge.The Slow Mo Guys, featuring slow motion footage of various pranks and stunts of the pair, has garnered millions of views since it launched in 2010.
The series consists of a wide variety of things filmed in extreme slow motion using a range of Vision Research Phantom high-speed cameras, capable of shooting over 343,000 frames per second.
Advertisement
A trebuchet uses the force of gravity to fling projectiles. Its power comes from a counterweight—often a box that's filled with stones or sand—connected to a lever arm. The other end of the arm is attached to a sling that holds a missile, such as a large rock. By raising the counterweight into the air with a pulley system and then letting it drop, the lever sends the boulder flying with great precision.