By the late 1950's Mercedes-Benz was looking for a replacement for the W186 300 series saloon as the company's flagship. The W100 600 saloon made its debut at the Frankfurt International Auto Show in 1963. Developed over a seven year period, the 600's shape was formed by Paul Bracq and Bruno Sacco.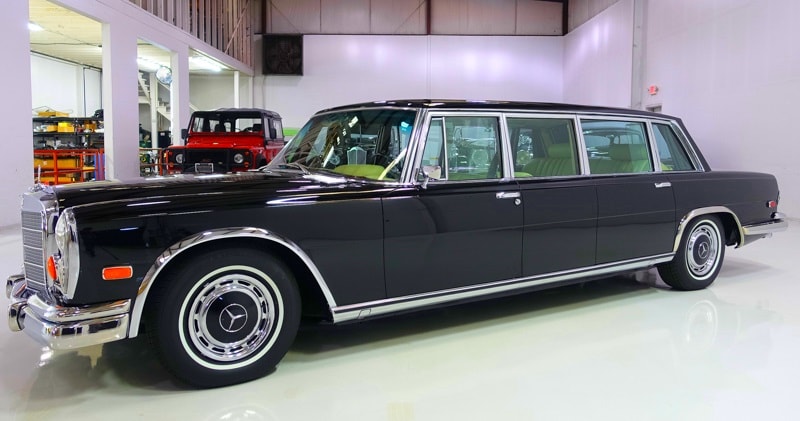 source:  Daniel Schmitt  / image: schmitt
Their simple idea was to ask how amazing a car could be with cost as no limitation. The aptly named "Grosser", or Grand Mercedes, featured every possible power feature imaginable with an internal hydraulic system that operated everything from the windows to the trunk.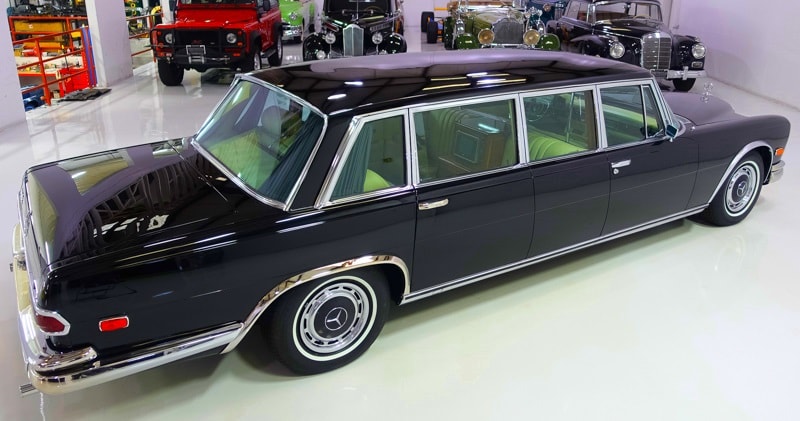 source:  Daniel Schmitt  / image: schmitt
Suspension was independently controlled at all four corners by an intricate pneumatic system powered by a one cylinder air compressor in the engine compartment. The engine itself was Mercedes' first production V8 with single overhead camshafts.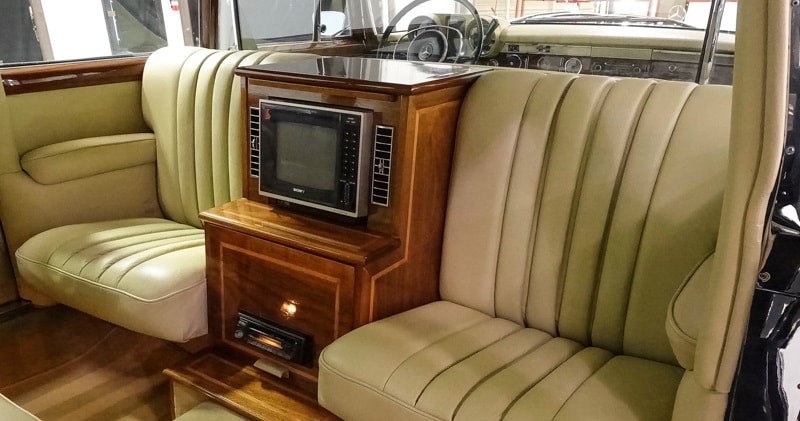 source:  Daniel Schmitt  / image: schmitt
Fitted standard with Bosch mechanical injection, the M100 V8 unit was good for 300hp and pushed the 600 to speeds in excess of 120mph. Craftsmanship was second to none with virtually every part of the car fitted by hand.
Advertisement
The 600 was produced in two versions, the first being a traditional four door sedan with a 130 inch wheelbase and the longer "Pullman" version built on a 150 inch wheelbase.
Costing over $20,000 new in 1965 (the equivalent of over $157,000 today) the 600 attracted numerous elite clientele including everyone from politicians, dignitaries, royalty to celebrities such as Elvis Presley, Elizabeth Taylor, John Lennon, George Harrison, and more.