Karlmann King, a six-tonne luxury SUV built by Chinese company IAT. Based on a Ford F-550 heavy-duty pickup truck, the massive SUV is 5,990-mm long, 2,480-mm wide, and 2,480-mm high, with the wheelbase measuring 3,691 mm.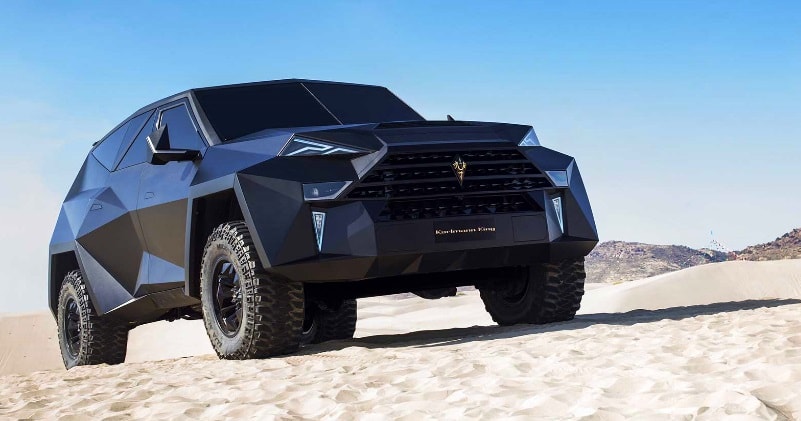 source/image: karlmannking
The SUV is obviously four-wheel-drive and is powered by Ford's 6.8-liter V10 gasoline engine, which delivers 288-hp in the F-550 truck.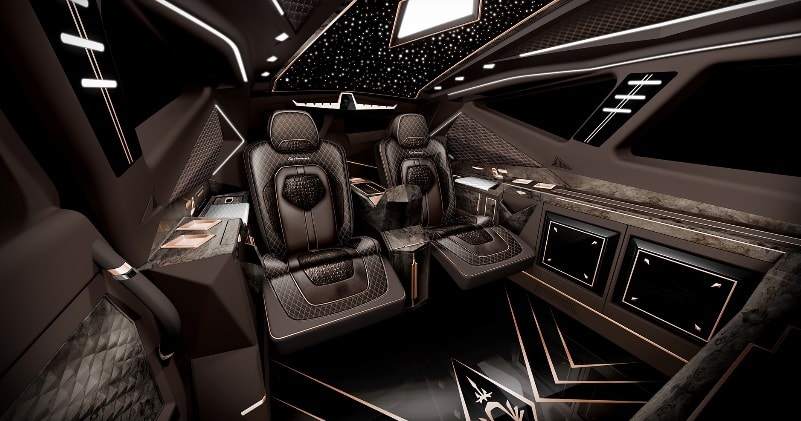 source/image: karlmannking
Given the size of this thing (it weighs between 4.5 and 6 tonnes), the top speed is in stark contrast with the stealth fighter-inspired design: only 140 km/h (87 mph).
Advertisement
Unlike its remarkably aggressive exterior, which can be bulletproofed as an option, the King's cabin exudes pure opulence. The layout and finishes look like they come from billionaire's private jet.
Pricing starts at $2 million, but one can easily double that by delving into the options list, which includes an armored bodywork, satellite TV, satellite phone, and more.