Overnight or across the country, the Mini Mate Camper dramatically increases your fun and freedom. Light enough for towing by even a mid-sized bike, the Mini Mate quickly sets up to form a double bed that comfortably accommodates two adults.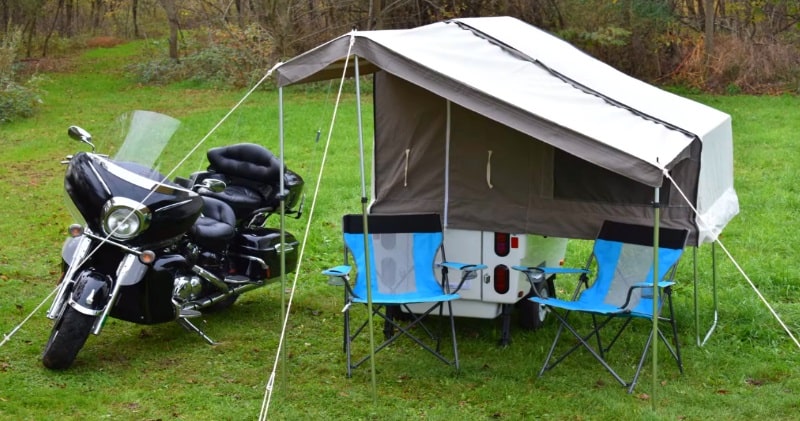 soure/image: Kompact Kamp
Learn how easy and quick it is to setup the Mini Mate Camper with this detailed tutorial video. The Mini Mate Camper has proven to be a leader in motorcycle camping for over 30 years!
The Mini Mate features a full fiberglass body and lid design, weighs only 260 lbs, has a rubber torsion independent suspension system, sleep 2 adults comfortably, and sets up in just 2 minutes!
Advertisement
The bed area is exactly the same between the Mini Mate, Easy Camper, and regular size 6.5 feet long, 4.5 feet wide.The Easy Camper bed area probably feels a little bigger because you have the extra covered space inside, but that's just an illusion.