The PEBL by better.bike is a new and exciting type of zero emissions vehicle that combines the comfort and utility of a small car with the benefits of a bike. Designed for four season use, the PEBL is a three wheeled, fully enclosed bike that utilizes a combination of pedal and electric drive with a body made from plants.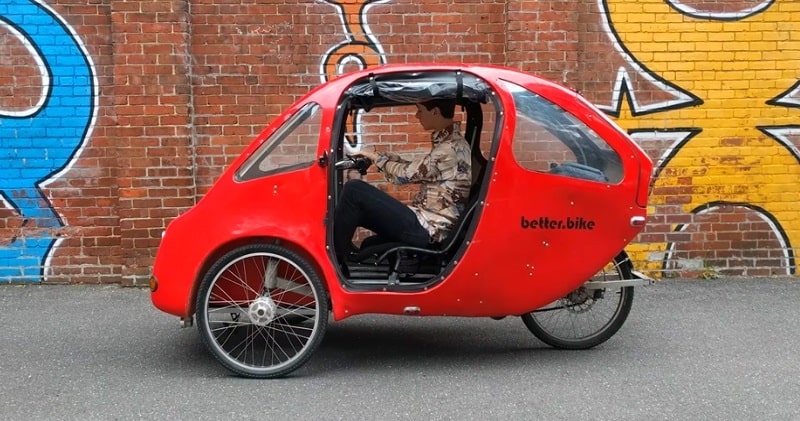 source/image: better.bike
You can pedal as much or as little as you want all year round.  It is the world's most comfortable and functional velomobile, bridging the gap between a car and a bike.Using a combination of pedal and electric drive, the PEBL is legally considered a bicycle, due to its top speed of 20 mph and 3 wheeled design, but it has many features you'd find on a small car.
The PEBL comes standard with one lithium battery that can take it 25 miles without pedaling (farther with pedaling) on a charge and can be recharged in 2-3 hours. It can hold enough additional batteries to go over 100 miles on a charge!
Advertisement
The PEBL fits easily into any bike lane and is suitable for urban, suburban and rural environments. Whether it's commuting to work, bringing the kids to school, getting groceries, running errands or just getting out and having fun, the PEBL has you covered.