I had a bunch of larch glulam beams leftovers which I've been saving for last year or so.. I'm running out of space in my shop so I decided it's time to do something with them.. First I let them trough a planer to remove the layer of paint and to get fresh surface for gluing.via: lignum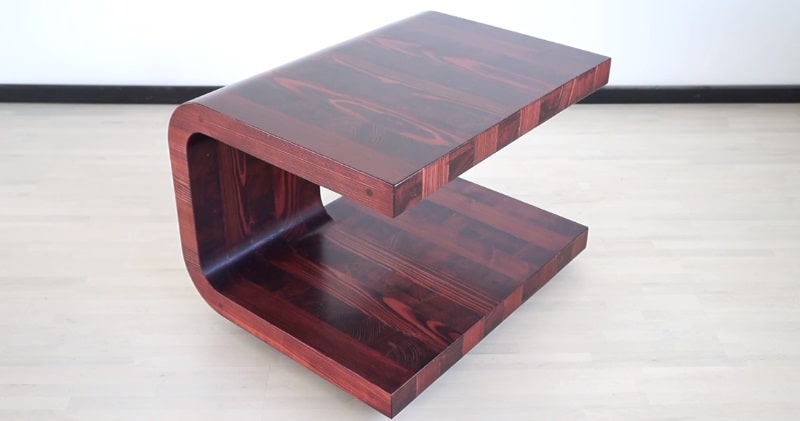 source/image: lignum
After planing I've cut pieces of different sizes and grain orientation so I get strong structure after gluing. I used ordinary d3 acetate glue to glue the pieces together. Pieces are at least 1cm thicker than final shape in both directions so that positioning on robot table is easy and doesn't have to be very precise.
After cnc milling, layers are glued and clamped together over night.. After drying, table is sanded, all the small holes and cracks are filled with car filler, and sanded using finer sandpaper again.
Advertisement
I used water based satin varnish which I spray painted over a layer of red nitro based stain. Before the final layer of varnish, I hand sanded the table with 380 grit sandpaper to achieve as smooth final surface as possible.