The LaFerrari is an incredibly special, rare, amazing supercar. Today I'm reviewing the LaFerrari, and I'm going to show you all the quirks and features of one of the best supercars ever made — and then I'm driving the LaFerrari to show you what it's like out on the road.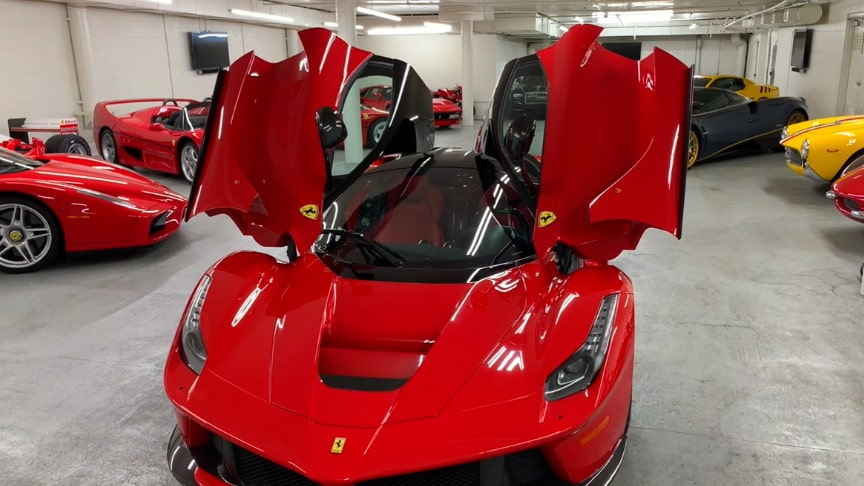 source/image(PrtSc): Doug DeMuro
LaFerrari, project name F150 is a limited production hybrid sports car built by Italian automotive manufacturer Ferrari. LaFerrari means "The Ferrari" in Italian and some other Romance languages, in the sense that it is the "definitive" Ferrari. Watch the video from Doug DeMuro for more info:
LaFerrari is the first full hybrid produced by the Italian automotive marque, providing the highest power output of any Ferrari road car whilst decreasing fuel consumption by 40 percent.LaFerrari's internal combustion petrol powerplant is a longitudinally rear mid-mounted Ferrari F140 direct fuel injected 65° V12 engine with a displacement of 6,262 cc (6.3 L).
Advertisement
Which generates a maximum power output of 800 PS (588 kW; 789 hp) at 9,000 rpm and 700 N⋅m (516 lb⋅ft) of torque at 6,750 rpm,supplemented by a 163 PS (120 kW; 161 hp) KERS unit (called HY-KERS), which provides short bursts of extra power.The KERS system adds extra power to the combustion engine's power output level for a total of 963 PS (708 kW; 950 hp)./wikiepdia