This new trike was inspired by the LM847 that was introduced a year ago. Instead of riding on two wheels, the Wazuma V8M is a trike with two wheels up front and two in the rear that are housed very close together.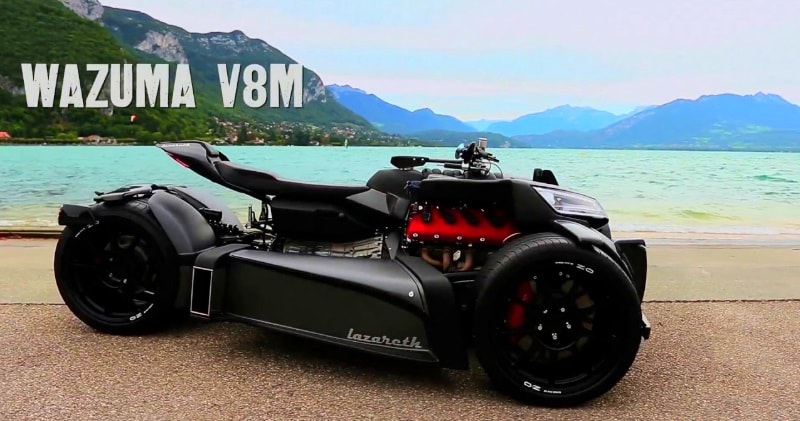 source/image: Lazareth Auto-Moto
There is a common DNA on the side of the engine and the Italian rear loop or covers carbon wheels.So, it's technically not a trike, but the appearance definitely is that of one.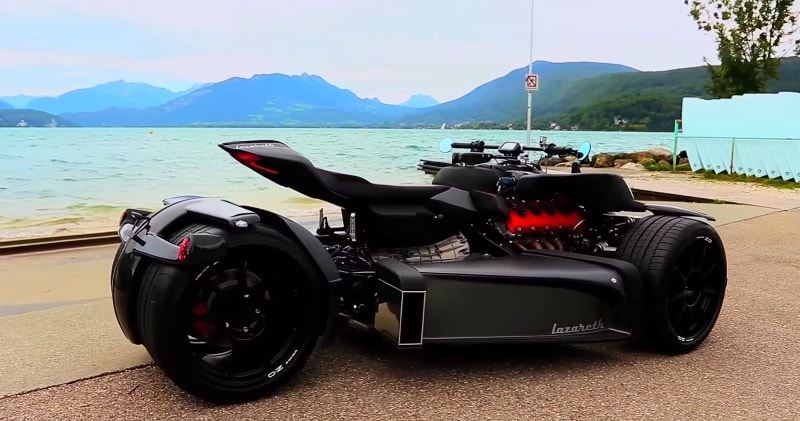 source/image: Lazareth Auto-Moto
Powering the Wazuma V8M is a massive 4.7-liter V8 engine. Alright, so that's not a truly massive engine, it's big when considering it's powering a trike.
Advertisement
The engine has 460 horsepower and 520 lb-ft of torque at the ready, an insane amount for a trike. Housing the engine is a body comprised of carbon fiber, leather and Lacantara Lelievre Paris.
The rear set of tires, which are TWO 315 mm wide Michelins riding on 18″ wheels those are Dodge Demon sizes will have to handle all the grip when the Italian V-8 roars, perhaps all the way up to the 10,000 rev limit indicated on the tachometer.