This video is about one of the most iconic F1 racer ever built: the Tyrrell P34. This particular one is chassis P34/5, the first of three new Tyrrell built for the 1977 season and heavily modified compared to the 1976 version (1977 version is also called P34B), and it's owned and driven by the ex-F1 driver and Le Mans winner Pierluigi Martini.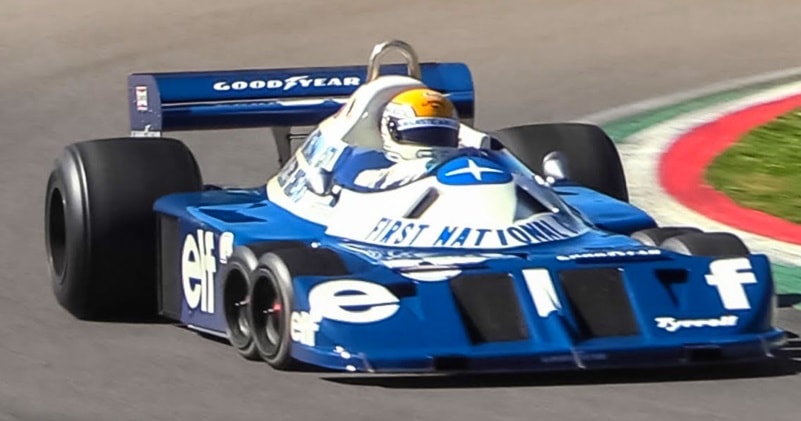 source/image(PrtSc): 19Bozzy92
The P34 is moved by a Cosworth DFV 3.0 V8 engine.Watch it in action around Imola Circuit during two different editions (2018 and 2019) of the Minardi Historic Day!
The car uses four specially manufactured 10-inch diameter (254 mm) wheels and tyres at the front, with two ordinary-sized wheels at the back.
Advertisement
Adding more wheels also had the advantage of offering more total brake area. The downside was increased complexity of the steering system and a physically larger suspension system. The steering complexity was solved by connecting only the front pair of wheels to the steering wheel and connecting the rear set to the front with a bell crank.