The Bugatti Chiron replica model has a wealth of luxurious features, including a W16 engine with moving pistons and an eight-speed gearbox with movable paddle gearshift, a unique serial number for each product under the hood, a beautiful collector's brochure with building instructions and access to nine podcasts that detail the story behind the design by Bugatti and LEGO® experts.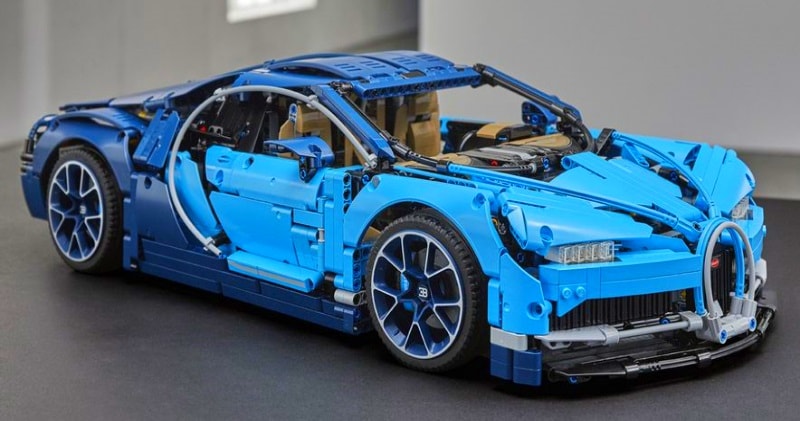 source/image: lego
It also includes a speed key that activates the rear wing and is similar to the key that activates top speed in the real Bugatti.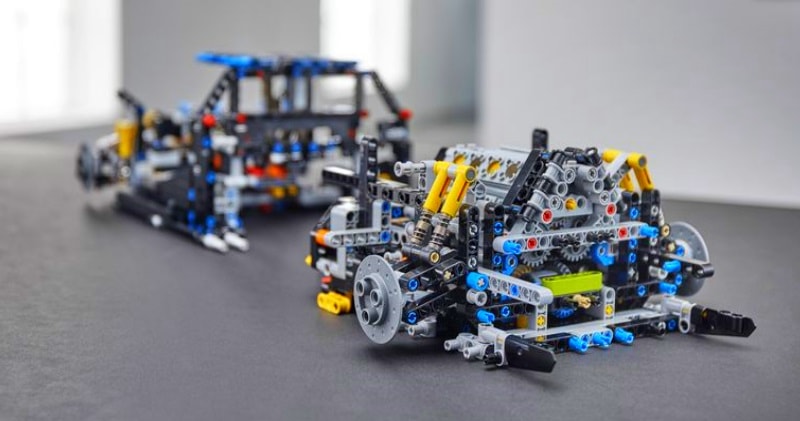 source/image: lego
This Chiron kit, comprised of 3599 pieces and designed with input from the folks who make the real-life Bugatti, is a delight to behold. Measuring 22 inches long and nine inches wide when fully assembled, the 1:8-scale model is chock full of functional details.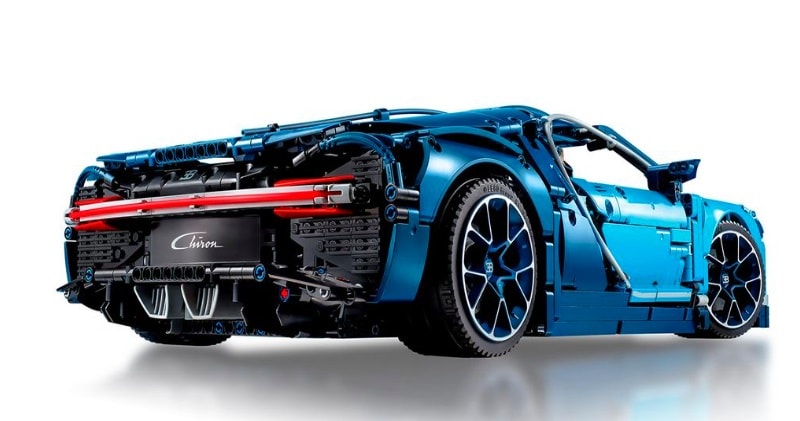 source/image: lego
Interpreting the Bugatti Chiron's W16 engine led to the design team producing the most sophisticated LEGO Technic engine yet. It features 16 cylinders – each one fully moveable thanks to two crankshafts. The gearbox is equally as complex, with eight fully functioning gears.
Advertisement
The dashboard, speedometer, iconic center line, and flat-bottom steering wheel are just a few of the interior details that speak to the luxury and craftsmanship of the real Bugatti Chiron.
The doors open and close, the steering is functional, there are working shocks on each wheel to absorb tiny bumps, inside you'll find a detailed cockpit, and under the hood there's a tiny bit of trunk space designed to hold a custom Lego Bugatti overnight bag.