Motorbike powered by a rollsroyce Allison gas turbine engine, over 500bhp output and road legal!! Ridden/Piloted By Zef Eisenberg.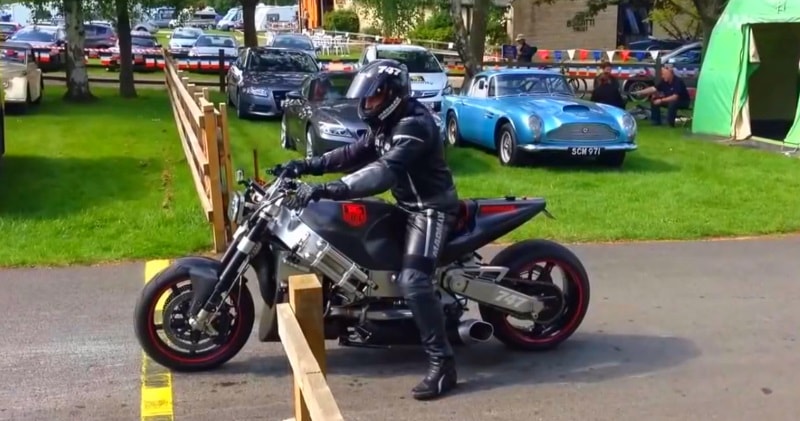 source/image: Miltec
The MADMAX is powered a 250-C20B Turbine from Rolls Royce and its capable of reaching 540bhp by adding more fuel, which in turn makes more power and can reach a top speed of 233.6mph/374kmh.
Unlike a regular motorcycle engine, a helicopter unit requires a whole load of specific and specialist tools, he frame had to be redesigned and strengthened.
Advertisement
As the motorcycle is not thrust powered but wheel driven The MADMAX Race TEAM fabricated a new single speed gearbox with a multi plate carbon dry clutch.The project cost is estimated at about £200,000 and is still in development.
The entire design and manufacture of carbon/kevlar tail unit and tank, gearbox, bespoke wiring, LED tail and headlight, CNC sprockets, subframe, race steering damper and brackets