The OpenSky M-02j is a Japanese primary glider/jet-powered motor glider inspired by the Möwe aircraft flown by the protagonist in the Hayao Miyazaki anime Nausicaä of the Valley of the Wind.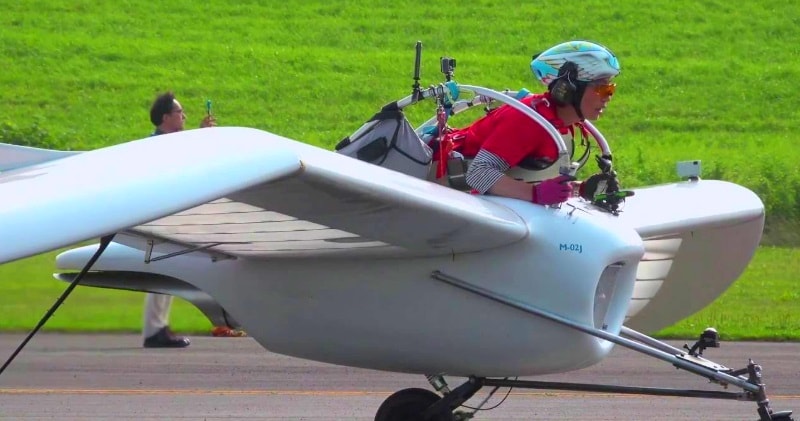 source/image: kazuhiko hachiya
Hachiya's craft dubbed the M-02J features a custom-built jet-powered engine, though there is no world on any other difference since its predecessor the M-O2,which had a 9.6 m wingspan and a 267cm fuselage, weighed 66kg and featured an airframe of fiber-reinforced plastic and wood.
Hachiya's solution is to maneuver through restrictions by developing the idea of a personal glider that incorporates an engine without losing any of its gliding potential.
Advertisement
Making something that is part plane and part glider perhaps hints at inspiration from the fictional glider in Hayao Miyazaki's film "Nausicca of the Valley of the Wind."