Lake Titicaca in Peru is a lagoon made up of approximately 70 man-made islands. The central island serves as a hub, home to over 500 residents.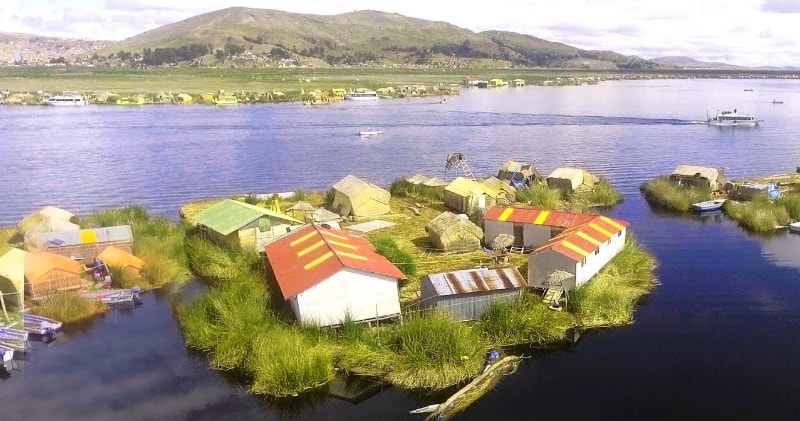 source/image: Great Big Story
Living afloat isn't for everyone, but the Uros, a small South American tribe, have created and maintained this unique lifestyle for many years.
The platforms are made using dried reeds and can be moved away from the mainland at any time. Home to the old and the new worlds, Lake Titicaca is a floating paradise welcoming visitors from around the globe.
Advertisement
The Uros people have been living on the lake for hundreds of years—they were forced to take up residence on the floating islands when the Incas expanded onto their land. In the shadow of the Andes, on the world's highest navigable lake, they make their living from fishing and from selling their reed handicrafts to tourists.