BigRep's new flexible filament means you can print industrial objects that bend to your will. We printed the world's first 3D printed airless bicycle tire using our new PRO FLEX material – a TPU-based filament – and took it for a spin in Berlin.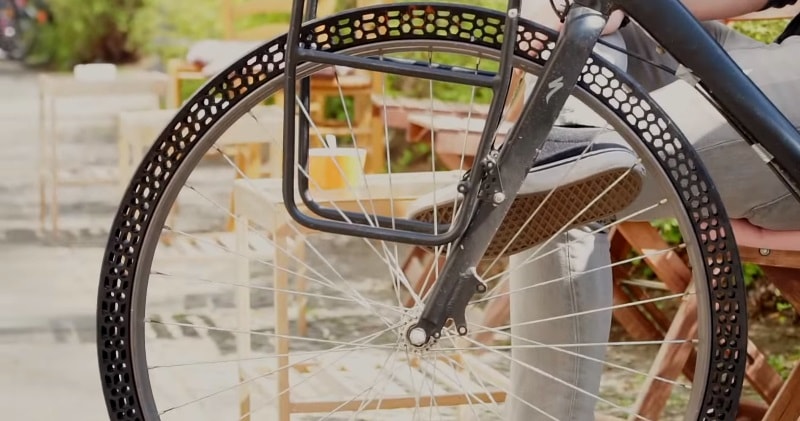 source/image: BigRep GmbH
We were able to replace 'air' as a necessity in the tire by customizing the pattern to be one of a three-layered honeycomb design. Based on the same principle, the design can be altered to fit the requirements of specific kinds of biking, such as mountain biking and road racing, or for different weather and speed conditions.read more: bigrep
The current tire prototype uses a three-layered honeycomb pattern adapted for urban use. The main advantage of airless tires as opposed to your average run-of-the-mill tires is that they simply never go flat.
Advertisement
Once a luxury, airless tires are now looking to become standard practice in the transportation world.Unfortunately, the cyclists who want to try it will have to print it themselves, as this prototype is just a concept design.