The DLR MiroSurge is a molular system for minimally invasive robotic telesurgery. It combines several robotic components, including three robot arms MIRO and at least two instruments MICA.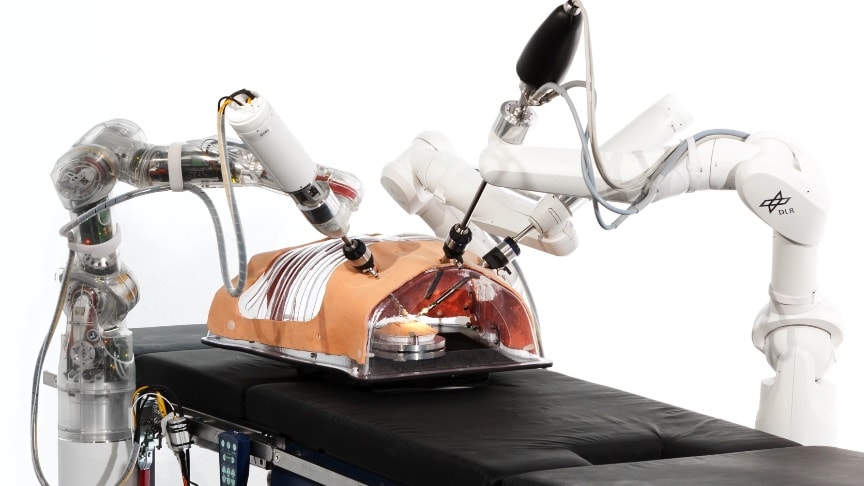 source/image(PrtSc): DLRRMC
The telesurgery system DLR MiroSurge includes a surgeon console with a 3D-display and two haptic input devices and three MIRO robot arms.
Two MIROs move the laparoscopic instruments (MICA), which can measure the interaction forces with the patient tissue thanks to integrated miniaturized force torque sensors.
Advertisement
The third MIRO guides a stereo endoscope. Both the video stream from the stereo endoscope and the measured forces can be displayed to the surgeon at the surgeon console. Therefore the surgeon can not only see the situation in the operating field but thanks to force feedback also feel it at the haptic input devices.
The system consists of
Three to five MIRO robot arms at the operation table,
Minimally invasive instruments (MICA),
a HD Stereo endoscope,
surgical workstation with two force/torque reflecting input devices and stereo vision,
a planning suite for the robotic setup.